Top Hollywood Liberal Predicts 2020 Defeat: "I Don't Think You're Gonna Win This Election"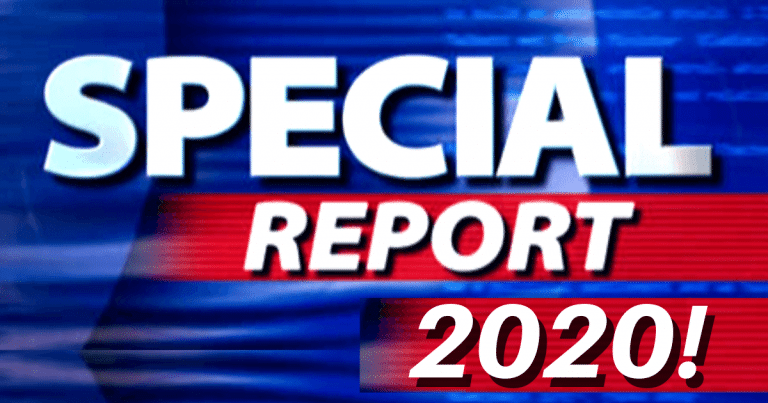 He's been around a long time – and he predicts how Trump will do against the Democrats!
Democrats had really hoped 2020 would be where they defeated Trump—and now one of their biggest cheerleaders is weighing in.
The last debate made many on the Left concerned. There was no unity among the candidates. All they did was bicker and interrupt each other.
The Democrats don't seem to care about connecting with Americans. They're racingto the left of the party, desperate to get the nomination.
Some people are thrilled these candidates are pushing radical policies. But not everyone.
In fact, one well-known, very vocal Democrat just announced what he thinks will happen in 2020, and it's pretty unexpected.
From Daily Wire:
HBO "Real Time" host Bill Maher appeared on MSNBC's "Morning Joe" on Thursday to issue a scathing rebuke of… the Democratic Party…

"This race is begging for someone to do kind of a 'sister soldier' moment with that far left," continued Maher. "This is the Democrats' race to lose."

"If you run on taking away people's healthcare, and taxing them too much, and taking away all their guns… I don't think you're gonna win this election," he lamented.
Bill Maher just announced that the Democrats probably aren't going to win this election.
He should know, he's been watching Democrats lose left and right since the dawn of the Trump era.
Maher's been around a long time. He knows how politics works.
When he watches the "leaders" of the party charge to the most extreme platforms, he knows they're going to lose.
Very few of the 2020 Democrats have moderate viewpoints on major issues. They are all banking on some form of left-wing socialism.
Now, Maher's no conservative. In fact, he's far from it. But he's smart enough to know that a Democrat can't win a General Election by promising to take guns away, kill normal healthcare, and pushing radical trans issues.
Americans want a leader that will help the economy grow. They want a leader that will protect their rights. A leader that puts them first.
Can we honestly say any of the Democrats are doing that? Even Maher has to admit, NO, not one of them.
Just watch. Donald Trump is going to make their candidate pay for all the liberal claims next year.
SHARE if you think Democrats are going to lose 2020 in a landslide!
Source: Daily Wire