Home Depot Founders Hammer Top Presidential Candidate – He's The 'Enemy of Every Entrepreneur'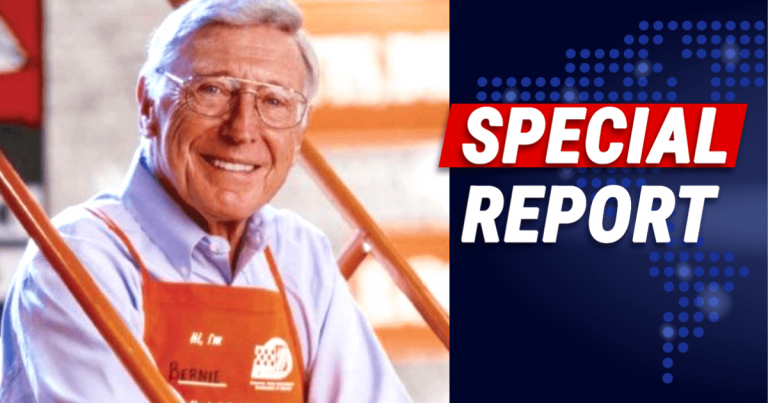 Oh boy – this Home Depot Hammer is going to hurt this Democrat in the polls.
Why do Democrats seem to despise private businesses so much?
While a few Democrats might actually support businesses, none have been so good for our economy than Donald Trump.
The norm, though, is liberals so go after our businesses with heavy taxes and regulation. And the co-founders of Home Depot just pointed out the very worst of them all.
And he's a top Democrat in the 2020 field.
From Fox Business:
The co-founders of Home Depot believe if Bernie Sanders were president when they tried to open their business in 1978, the home-improvement retailer may never have existed…

"[Bernie Sanders] is the enemy of every entrepreneur that's ever going to be born in the country and has been born in the past."
Ouch. I don't want to be Bernie Sanders right now!
The founders of one of the biggest retail chains in America just torched the 2020 hopeful.
They actually said that "Uncle Bernie" is an enemy of every entrepreneur. And that, if Sanders were president back in the 70s, Home Depot would never have existed.
Harsh words. But, let's think about it. Bernie Sanders wants to punish Wall Street—the backbone of our economy—to pay for the $1 trillion debt from student loans.
He literally wants to punish the very people who would give college graduates a job!
Does Bernie think the businesses just print money? That they can afford such abuse?
Sanders is practically radical is his desire to cripple private business and give all that money to the government.
He doesn't seem to understand that without thriving, private businesses, nothing would work. Our country would come to a standstill.
The government would run out of funds to pay for his bloated social programs. Our country would plunge into the dark ages.
But he doesn't seem to care. Sanders wants to destroy private business so that nobody—outside of himself and other D.C. swamp dwellers—would make money.
The Home Depot co-founders aren't lying. They see how hostile Bernie Sanders is to every person who wants to make in this country.
Can you imagine what would happen if he became president?
SHARE if you plan to vote FOR Trump and AGAINST Bernie.
Source: Fox Business