Hours After Nadler Takes Over Impeachment – Unearthed Video Swings His Closet Wide Open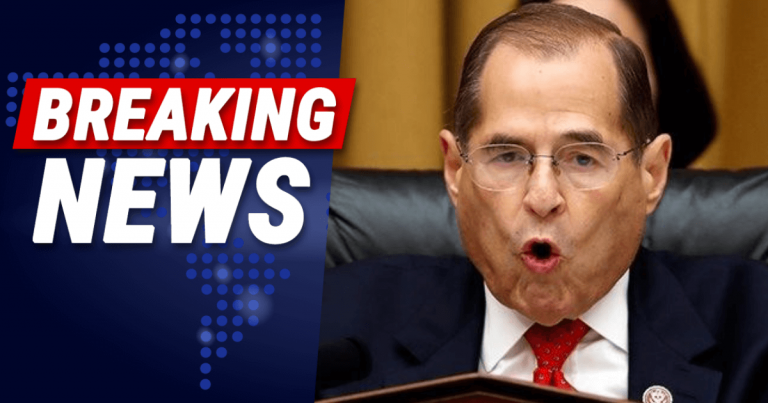 Jerry never thought this would see the light of day – here it comes!
The left's impeachment push has moved from Adam Schiff's committee to Jerry Nadler's.
Nadler, a longtime Democrat, has been working in the D.C. swamp for decades. You might even remember that he was a representative when Bill Clinton was president.
(Kind of makes you wonder what he's been doing all these years, as our economies suffered, huh?)
Nadler, like most Democrats back then, was very much against the impeachment of Bill Clinton. He even spoke out against it during a rally.
He probably didn't expect a video of that rally to surface in 2019. But it did.
And it reveals what he really thought of impeachment back then.
From YouTube:
Woah. Nadler, back in the 90s, condemned attempts to impeach Bill Clinton over partisan reasons.
He even said it was an attempt to invalidate the votes of the American people. Hmm… how interesting.
You know, Bill Clinton was impeached because he lied under oath. That was a serious offense that motivated Republicans and some Democrats to impeach him.
Yet today, the case against Trump is much more flimsy. Democrats accuse him of something that they cannot prove beyond a shadow of a doubt.
Many Americans are not convinced he did anything wrong.
Nadler said an impeachment is an "undoing of a national election." And, "They are telling us that our votes don't count and that the election must be set aside."
So, what is today's impeachment about? Seems like Nadler was quick to condemn impeachment back then, when it was a Democrat president.
But everything he said then is true today. And he doesn't see it? Is it because Donald Trump is a Republican, and Nadler can't stand his success?
It seems like it.
SHARE if you think Nadler is a total hypocrite!
Source: YouTube