Hours After U.S. Oil Prices Plummet – President Trump Orders His Administration To Protect The Industry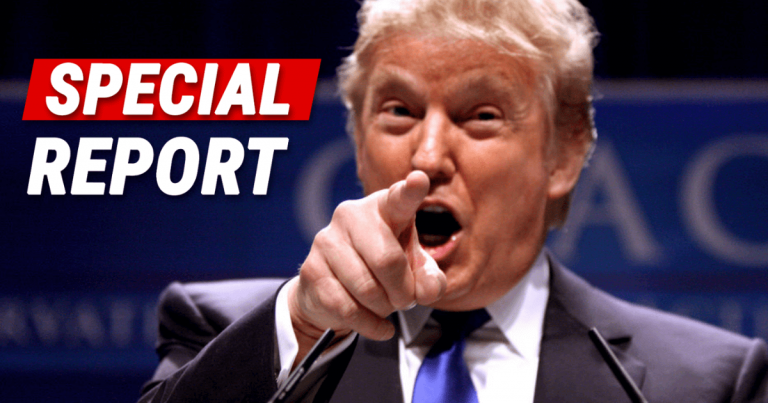 We are watching something happen we never thought possible: oil prices are plummeting.
At one point this week, they even went negative. The crazy turn of events is a direct result of the pandemic, as millions choose not to travel (and as Saudi Arabia and Russia bicker).
But as we see a gradual reopening of the country, Trump is not about to let America's oil producers down. And he's taking quick action to protect them.
From Twitter:
We will never let the great U.S. Oil & Gas Industry down. I have instructed the Secretary of Energy and Secretary of the Treasury to formulate a plan which will make funds available so that these very important companies and jobs will be secured long into the future!
President Trump promised on Twitter that he would "never" let our oil and gas industries down. He is instructing the Secretary of Energy and Secretary of the Treasure to craft a plan to provide funds for these companies.
Sure, bleeding heart liberals might be celebrating the oil industry's massive losses. But they shouldn't be so quick to cheer the suffering of a major industry.
Aside from the many jobs oil and gas provides, the vast majority of our energy comes from these natural resources.
How is AOC going to tweet out her terrible ideas, if there is no electricity to keep her phone charged?
Democrats might want the fossil fuel industries to suffer—but we can't afford to lose them.
With prices dropping, these companies might be forced to close plants or lay off many workers. Not on Trump's watch.
Through this crisis, we've seen Democrats show very little concern for American businesses.
Sure, some Dems are socialists, but even Bernie Sanders has to know that America can only succeed when our businesses succeed. Right?
At least Trump knows that. His administration can provide loans or other forms of funds to keep energy producers going.
Once the economy recovers, they can easily pay back those loans. (You better believe oil prices will go up once we reach the summer and things open back up.)
All we need to do is make sure these companies survive this short-term setback. President Trump has also talked about buying around 75 million barrels to replenish the federal government's reserves.
That would also help the industry thrive. But it requires the help of Congress. Maybe we can make sure our government does the right thing, by spreading the word?
SHARE to thank President Trump for protecting American industries.
Source: Twitter