Days After Trump's Senate Trial Begins – 4 GOP Senators Hint They Could Turn On Him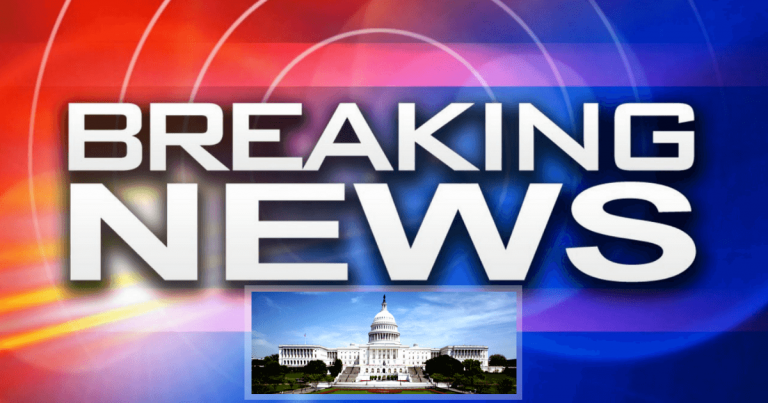 Finally, this impeachment charade is in the Senate's hands.
Thanks to a Republican majority, we should be able count on a fair trial. The president will finally get to clear a chance his name.
Even still, Democrats seem to be demanding a do-over for the House's investigation—they want to call new witnesses like John Bolton they didn't bother to call the first time.
After someone leaked Bolton's manuscript hours before his book pre-sale began, Democrats are demanding Republicans let them call Bolton as a witness.
Nice timing, huh? But it does put a lot of pressure on the swing Republicans, and the White House is saying it could open the floodgates.
All eyes are on four Republicans who might betray the party to join the Democrats.
From Yahoo:
Senate Majority Leader Mitch McConnell has said that's his preference as well, but it may be up to his Republican colleagues, Senators Susan Collins, Lisa Murkowski, Mitt Romney and Lamar Alexander.

All four have said they're open to hearing new testimony. Together they have the power to join with Democrats on key questions like whether to subpoena former National Security Adviser John Bolton, acting White House Chief of Staff Mick Mulvaney and a trove of documents sought by the House but blocked by the president.
Republicans Susan Collins, Lisa Murkowski, Mitt Romney, and Lamar Alexander might vote with Democrats to force new witnesses in the Senate trial.
These senators are considered "moderate," meaning they aren't totally on board Trump's America first agenda.
We know all about Mitt Romney. The failed presidential candidate is hardly a fan of Donald Trump.
People worried about senators like Susan Collins during the Brett Kavanaugh confirmations. Many thought she would turn on the party and vote against him (although, in the end, she did the right thing).
Many wonder if these Republicans will bend to the pressure of Democrats. Or that their possible anti-Trump bias will motivate them to drag this impeachment trial out.
But here's what we think is going on: this impeachment trial was timed to give the Democrat 2020 candidates a big leg up.
Republican Senators have not been convinced there is enough evidence to suggest Trump should be removed from office.
We want a quick trial that clears Trump's name. That is it. If these Republicans waver, there will be hell to pay come November.
SHARE to tell these four senators to support the president!
Source: Yahoo