House GOP Eliminates Major Biden Rule – They Just Voted to End Joe's Insane "Crackdown"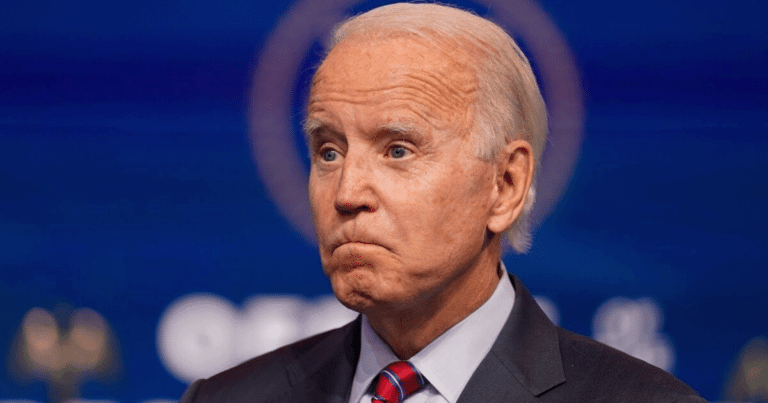 The Republican-led House has made significant strides in combating President Joe Biden and the rest of the Democrats in D.C. Flipping the House last year has certainly had an impact.
For example, the GOP has managed to curb some of the left's more radical agenda items, including those related to climate change.
Now, the House has struck down another piece of legislation that makes things difficult for some hard-working Americans.
The Biden administration had proposed a new regulation that cracks down on heavy-duty vehicle tailpipe emissions. Critics said it would result in more supply chain problems and trucking companies would be hit hard.
The House says "no" to this new "green agenda" item, though.
And in this case, four Democrats were actually on board, which means the legislation to block the crackdown passed more easily (via Fox News):
The House passed legislation Tuesday to reject a Biden administration environmental regulation that targets heavy-duty vehicle tailpipe emissions.

In a 221-203 vote, the House approved the resolution with 217 Republicans and four Democrats voting in favor.

In April, Rep. Troy Nehls, R-Texas, a member of the Transportation Committee's Highways and Transit subcommittee, introduced the resolution as a companion bill to one that Sen. Deb Fischer, R-Neb., unveiled in the Senate two months earlier.
Rep. Nehls drove home his point before voting began.
He said "woke bureaucrats in Washington are on a climate justice crusade using the heavy hand of government to go after the trucking industry that keeps America moving."
Nehls also pointed out that in recent decades, they've made "significant, significant strides" in regards to lowering emissions and increasing efficiency.
On top of that:
The EPA unilaterally imposed this detrimental rule which could lead to a litany of further supply chain disruptions across the country, hit the smaller mom-and-pop trucking companies the hardest and pass along increased costs to the American consumer.
The EPA adopted a series of strict new rules last December, which targeted "smog- and soot-forming emissions from heavy-duty trucks."
These rules will go into effect for all new trucks sold after 2027. However, Republicans argued that the massive cost – about $39 billion – was ridiculous, and small trucking companies wouldn't be able to afford the switch to new technology so quickly.
Of course, President Biden has promised to veto the House resolution and because the voting remains close in the House and Senate, there aren't enough votes to override that veto.
Even so, it sends a strong message that Republicans will keep fighting for the little people, who are concerned that they simply won't be able to afford these necessary upgrades.
The climate change issue seems to hinge on one factor: the left wants everything to happen immediately; they want all electric vehicles tomorrow, and they want all manufacturers and consumers to foot the gigantic bill.
It's just not realistic, argues the critics, and that's why House Republicans just keep battling.
Key Takeaways:
The House struck down a Biden resolution on tailpipe emissions for heavy-duty trucks.
The GOP argued that it would put unnecessary strain on mom-and-pop companies, and seriously damage the supply chain.
President Biden is expected to veto the resolution, but Republicans continue to fight against the far-left's unrealistic "green agenda."
Source: Fox News