After House Democrats Return From 'Paid Vacation' – They're Already Planning To Take Another One Until July 21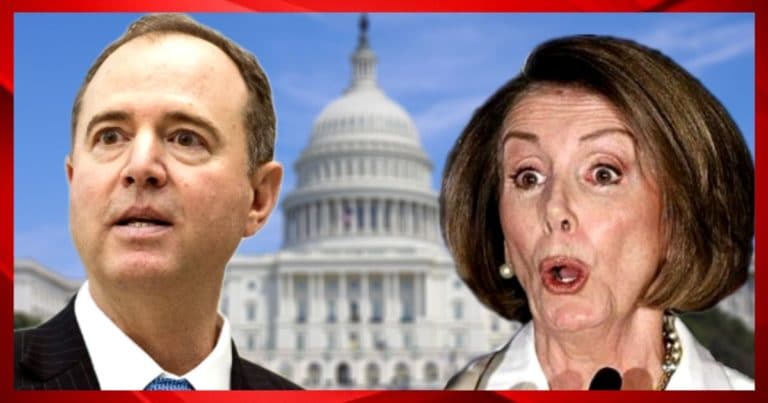 If you ever wondered if House Democrats cared only for themselves, this won't make you happy.
While millions of Americans are fighting to get back to work, House Democrats are coming up with excuses to extend their paid vacation—I mean, "remote work." They can't get much done from home.
Pelosi, Schiff, and the rest only recently returned to vote on Pelosi's massive spending bill. But they've already got their eye on the clock…
From Washington Examiner:
House Democrats are preparing to pass a resolution Friday that would set up a recess lasting until July 21.

Lawmakers returned to the Capitol for only the third time since mid-March, when the House recessed due to the threat of the coronavirus…
Wow. What can you say about politicians who were MIA during a crisis, only to come back to vote on extending their recess until the end of July?
Here's the full rule in writing:
"Section 4 of the rule provides that on any legislative day during the period from May 19, 2020, through July 21, 2020: the Journal of the proceedings of the previous day shall be considered as approved; and the Chair may at any time declare the House adjourned to meet at a date and time to be announced by the Chair in declaring the adjournment."
Millions of Americans were forced out of work by the government-mandated shutdowns. Some are getting back to work, many others are still out of jobs.
Yet our House Democrats are getting paid to stay home. Worse than that, they plan on staying home even longer, through the summer!
And they wonder why so many Americans despise Congress?
Why aren't our leaders trying to come up with sensible solutions to our country's problem? All that Nancy seems to care about is spending our money on far-left plans.
They're not trying to get small businesses to reopen. They haven't seemed all too concerned with hospitals or PPE.
Nope, they just want trillions to bailout liberal states and rich Democrats. Meanwhile, you probably still worry about getting toilet paper.
The silver lining is ALL of these clowns will be up for re-election in November. Maybe we should send them a message… one even they can't ignore?
SHARE to demand the House keep working for the American people.
Source: Washington Examiner