Congress Makes Strong Move Against Migrants – They Just Passed Resolution Blocking Non-Citizens From Voting in D.C.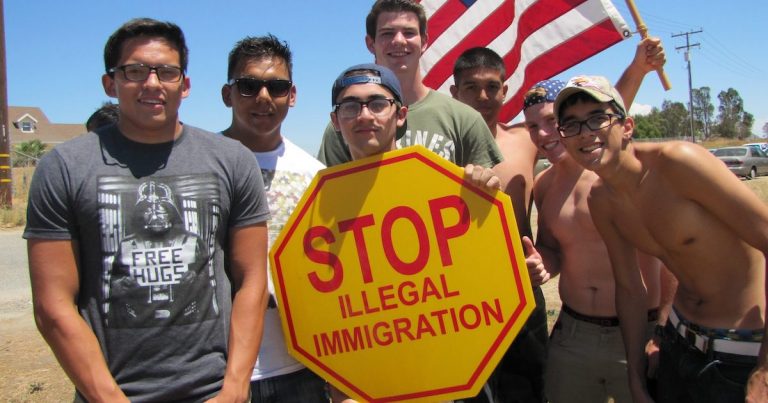 As we push toward the 2024 presidential election, it's likely that one subject will top all others for millions of Americans: illegal immigration.
A recent report stated that non-citizens now comprise over 1% of the U.S. population, and Democrat leaders keep pushing for them to have the same rights as full, legal citizens.
However, the Republican-led House just passed an important bill — and 42 Democrats are actually on board, too.
When it comes to election integrity, most polls show that the majority of Americans believe a person should be a U.S. citizen if they want to vote.
Voter ID is a common requirement around the world and remains a requirement for much of the U.S., but certain leftist leaders claim it's "racist" or unfair to certain individuals.
These excuses aren't flying with the House, though. The chamber just passed a resolution that would keep this important rule in place in our nation's Capitol.
Via The Daily Wire:
The House of Representatives passed a resolution on Thursday to block Washington, D.C., from allowing non-citizens, including illegal immigrants, to vote in local elections.

Forty-two Democrats joined the Republicans in the majority to disapprove the Local Resident Voting Rights Amendment Act, which the D.C. Council passed in 2022.
This bill allows non-citizens to vote in local elections but not federal elections, which means they wouldn't be able to cast a ballot for the 2024 presidential race.
The fact that 42 Democrats were on board means that for the most part, this is a bipartisan effort and the majority of lawmakers agree with it. However, it would still have to pass the Senate, and the White House is likely to oppose.
Another resolution also passed through the House this week, and it's trying to stop D.C. from revamping its criminal code.
Said House Oversight Chairman James Comer (R-KY):
Today the House took the first step to prevent two of the D.C. Council's irresponsible and dangerous laws from going into effect.

These misguided efforts would allow crime to run rampant and disenfranchise American citizens in our nation's capital.
This falls under the Home Rule, which says that Congress has the authority to review any legislation passed by the D.C. Council before it's written into law.
The bill they're trying to stop wouldn't go into effect until October 2025 and supporters say it updates and outdated system. But critics say it's just a soft-on-crime move that lessens penalties for criminals.
Rep. Alexandria Ocasio-Cortez (D-NY) slammed Republicans for trying to expand their "support of disenfranchisement" in the "overwhelmingly black city" of D.C.
"The D.C. City Council has the right to determine its policies for D.C. residents. And if any member of this body does not like that, they can feel free to change their registration, resign their post and run for D.C. City Council." pic.twitter.com/NQMf6QEJFd

— Rep. Alexandria Ocasio-Cortez (@RepAOC) February 9, 2023
Both bills in question will have to get through the Senate, which is unfortunately still controlled by Democrats.
However, given that 42 Democrats supported the bill that stops non-citizens from voting in D.C. federal elections, it's certainly possible that it will pass. Then it will go to President Biden.
The issue of election integrity remains critical to millions of citizens — and many say if you're not a citizen, you have no right to vote in any election.
Key Takeaways:
The House passed a resolution that would ban non-citizens from voting in federal elections in D.C.
A second bill would stop criminal reform in D.C.; critics say it only reduces the penalties for criminals.
42 Democrats supported the ban on non-citizen voting, so it may pass through the Senate. However, the White House has already said it's against the idea.
Source: The Daily Wire