House GOP Unveils Major Election Bill – This Could Change Everything For 2024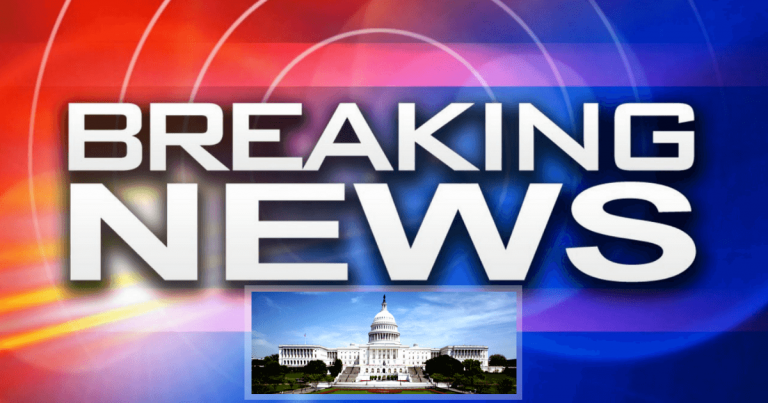 What's Happening:
The foundation of the United States is built upon the ability for the people to decide how the country runs through an open election process. For decades there have been concerns about how elections across the country are being handled and how the people can be confident that the process is working as it should.
Republicans have raised this issue following the past several election cycles while Democrats have screamed that any questioning of election outcomes is criminal. Democrats don't seem to want the people's voice to be heard as they shout down any concerns about the election process.
Republicans haven't given up on making sure the election process is what the people want. They recently introduced a House bill to regain the confidence of voters.
From the Washington Examiner:
The bill would put restrictions on election practices that have been the target of conservative scrutiny. It would require states to preserve election materials for 22 months, allow states to use federal funds on audits, and restrict ballot harvesting.
Of course, Democrats came out spewing their leftist narrative that improving the election process can't be good. Anything that threatens their power and influence by creating a fair system has to be "anti-American."
From the Washington Examiner:
"This legislation is designed to appease extremist election deniers who have spent the last four years attacking our democracy," Rep. Joe Morelle (D-NY), ranking member on the House Administration Committee, said.
Why are Democrats always so afraid of improving elections and why do they scream so loudly when changes are proposed? That old saying where "those who scream the loudest" are usually the ones doing something wrong seems to apply here.
Republicans aren't backing down from the Democrats' insults and screaming. They are pushing forward with the American Confidence in Elections, or ACE, Act which was introduced by Committee on House Administration Chairman Bryan Steil (R-WI).
From the Washington Examiner:
"The ACE Act has three main pillars: equipping states with election integrity tools, implementing election integrity reforms in Washington, D.C., and protecting political speech and donor privacy," Steil wrote in the Washington Examiner.

"The primary section of the bill is focused on providing states with tools to improve voter confidence. We will remove outdated policies that stand in their way and provide access to information held only by federal agencies," he added.
For years voters and states have asked for help making sure elections are fair and transparent for everyone. This Republican-backed bill is a huge step in securing fairness across the election process for voters.
When people doubt the election process, they tend not to vote for either party. Republicans need to push hard to get this bill passed heading into the next presidential election cycle.
Key Takeaways:
Republicans work to put an end to voters' election doubts.
House bill plans to change election process across the board.
Fair elections are a hot topic heading into 2024 presidential race.
Source: Washington Examiner