Sarah Huckabee Sanders Gets New Job – Trump Supporters Will See Her Again In Just Days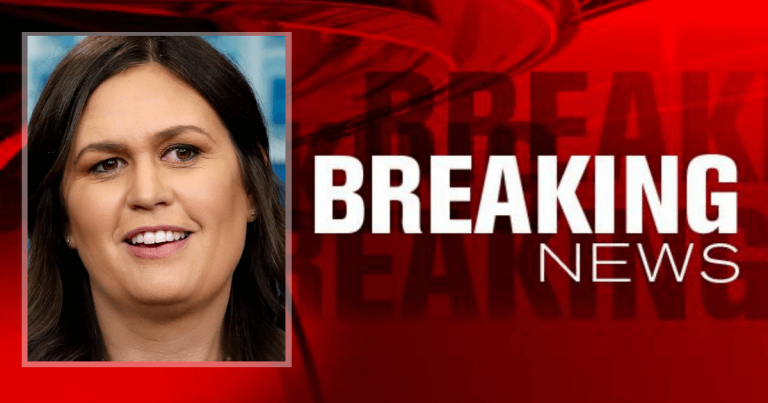 She's coming back – get ready to tune in!
Sarah Sanders made her mark as a strong, no-nonsense White House press secretary.
She stood by the president and stood up to the left-wing media. Recently, she left her job at the White House.
Many speculate she'll be running for governor of her home state in 2022. But there's plenty of time until then, and it seems like she has another big role to fill in the coming months.
Looks like Trump supporters are going to see a lot more of her soon.
From Washington Examiner:
Former White House press secretary Sarah Huckabee Sanders will become a contributor for Fox News…

"FOX News has been the number one news organization in the country for 17 years running and I am beyond proud to join their incredible stable of on-air contributors in providing political insights and analysis," Sanders said, according to a Fox News press release.
That's right. Sarah Sanders will be a Fox News contributor starting in September.
This is good news for anyone that's sick and tired of the same old mainstream media.
It's no secret that Fox News is the biggest fish in the pond. They have a conservative slant but are still the biggest name in media news.
They need a strong shot in the arm from uncompromising patriots like Sanders.
Her insight and experience working for Trump will be a breath of fresh air. Even Fox News gets weighed down by anti-Trumpers all the time.
Sanders will set them straight in no time!
Could this stint at Fox be a run-up for her campaign? It's possible.
She might have taken this job to help voters see her point of view on many crucial issues.
When the time comes, she'll slay in the election. Let's hope so.
SHARE if you'll be watching Sanders on Fox!
Source: Washington Examiner