Hunter Biden's Beijing Evidence Falls Out – His Payday Closet Swings Wide Open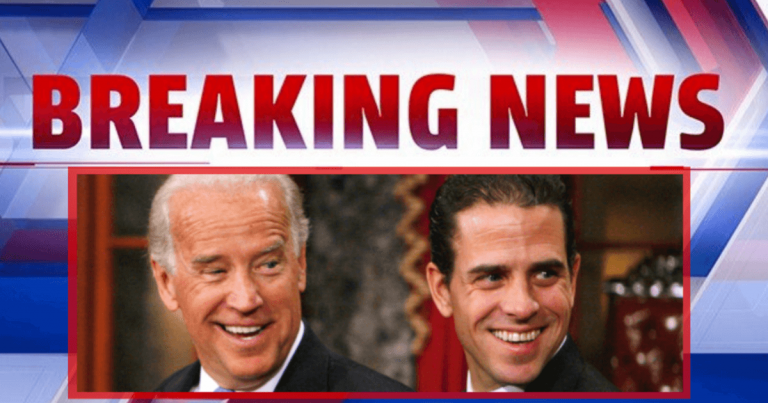 America thought Ukraine was a lot – here comes Hunter's China payday!
Boy, Hunter Biden just can't catch a break, huh? I mean, the guy is just trying to profit off his dad's connections, right?
Can't the world just leave him alone? Well, some people want answers.
First, we find out his business connections with Ukraine may have influenced his father's interactions with the entire country.
Then, we learned that Chinese interests may have tried to influence Joe Biden through his son while Joe was negotiating as VP.
But it only gets worse from there.
Turns out, Hunter made a nice big payday from a major Chinese institution.
From Daily Caller:
Hunter Biden received over $700,000 from a New York-based capital management company that held equity in a Chinese investment firm with close ties to the Bank of China…

The bank records show that in each month between June 2014 and October 2015, Rosemont Seneca Bohai wired between $10,000 and $150,979 to Hunter Biden for undisclosed purposes. In total, Hunter Biden received $708,302 from Rosemont Seneca Bohai, which was under Archer's care at all times.
Wow. Hunter Biden got a nice, fat check of $700,000 from a company connected to the Bank of China.
Remember, Joe Biden was responsible for negotiating deals between the U.S. and China. While that was happening, Hunter his son was cashing in big time.
Um… conflict of interest, much?
Joe claims nothing wrong happened. M-kay, nice try. How could we not believe that China was trying to influence Joe's decisions when they were dishing out such big bucks to his son?
This happens far too often to be a coincidence, don't you think? Wherever Joe is working we see his son, cleaning up big.
Are we just supposed to look the other way and not demand answers?
Listen, this may all be innocent. Maybe foreign powers were not controlling our government through the vice president's son.
But doesn't all this evidence warrant an investigation? The Democrats are trying to impeach Trump over a phone call.
Yet they overlook all this?
SHARE if you want Hunter Biden investigated!
Source: Daily Caller