Bidens Sent Reeling After Latest Whistleblower – Top Intel Agent Pulls Back Curtain on Hunter Laptop Investigation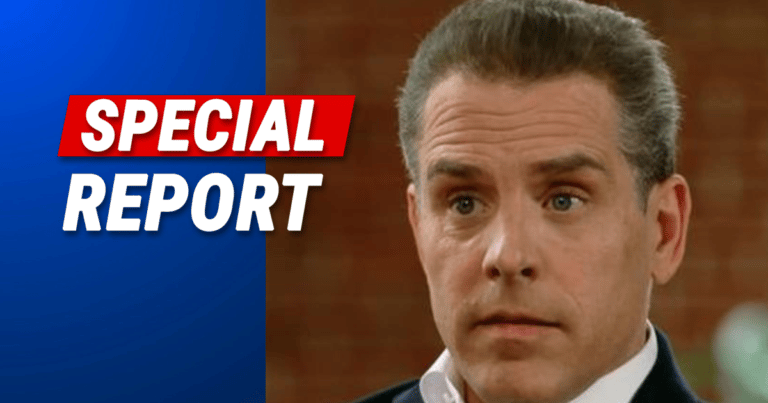 What's Happening:
By now, most people paying attention know the Hunter Biden laptop was real. But when the story broke in October 2020, the mainstream media and social networks refused to report on it. They did this because a large number of intelligence veterans signed a letter, claiming the story was "Russian disinformation."
That gave the left an excuse to censor the story, all to protect Joe Biden's election chances. But these agents signed the letter… without an investigation being conducted. We saw no evidence that the story (broken by the New York Post) had been fabricated by Russia. And now, one of those intel veterans is blowing the whistle on the whole thing.
From Daily Wire:
One of the 51 intelligence veterans who signed a letter suggesting the Hunter Biden laptop story could be part of a Russian disinformation operation said they knew the contents of the device were genuine at the time.

…Douglas Wise, a former Defense Intelligence Agency deputy director, told The Australian, "all of us figured that a significant portion of that content had to be real to make any Russian disinformation credible."
Woah. A former Defense Intelligence Agency deputy director revealed that he and 50 other agents signed a letter, knowing that the content on Hunter's laptop was genuine. He even pointed out that most of the content had to be real, if Russia was trying to spread disinformation.
He's saying that even their lie, that this was all just a Russian scheme, required most of the content on Hunter's laptop to be real. Yet they signed this letter anyway, so that Democrats could censor the story and ensure Joe Biden would be elected.
We know now that, had the story been allowed to be reported, Biden would not have won the election. A recent poll revealed that 70% of voters believe the election would have turned out differently, with 50% saying they would have not voted for Joe if they had known. That is far and away enough of a percentage to make Joe lose.
So, intelligence veterans deliberately lied to protect Joe Biden and his criminal son. Um… where is the outrage? Where are the calls for investigations? Impeachments? The left called Trump crazy for saying there was election meddling. Now, we know for a fact there was.
If we want to "protect our democracy," as Democrats claim they do, these people must be held accountable.
Key Takeaways:
An intel vet who signed a letter claiming Hunter's laptop was "Russian disinfo" now says they all knew it was real.
Fifty-one intelligence agents signed the letter, which was used to protect Joe Biden.
The media and social networks censored the story, making sure it would not hurt Biden's campaign.
Source: Daily Wire