First Hunter, Now Chelsea – The Clinton Closet Swings Open, And Out Tumbles A Cushy Board Job Worth $9M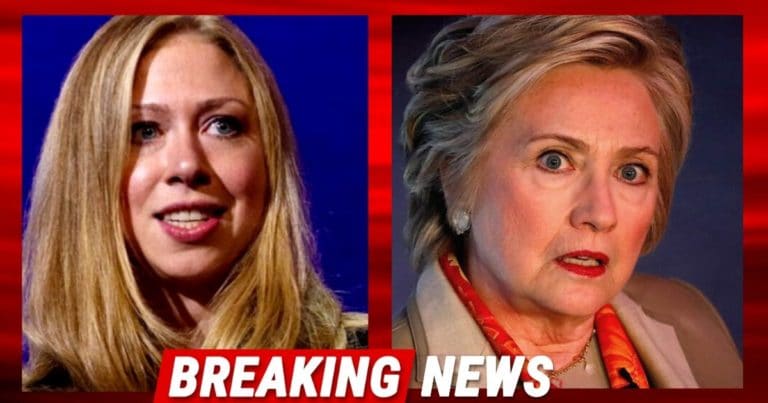 The more we learn about certain Democrat leaders, the more disappointed we get.
For example, the Bidens are shaping up to be shadier than most people thought.
Hunter Biden, son of presidential hopeful Joe Biden, is facing numerous scandals.
And thanks to his father, Hunter raked in a TON of cash while working overseas in the Ukraine.
Is it any surprise to learn that Chelsea Clinton also got rich, likely thanks to her mother…?
It's no surprise to me, that's for sure.
From Fox News:
Chelsea Clinton raked in around $9 million since 2011 for her work on the board of an Internet investment firm controlled by a pal of her mom's, a report said Monday.
$9 million?! How is that even close to a normal salary?
Hillary Clinton's daughter has received an annual retainer of $50,000 for serving on the board of IAC/InterActiveCorp.
I sort of understand that. But where the heck did that $9 million come from over the course of a decade?
Well, it came from $250,000 worth of restricted IAC stock Clinton got on TOP of the retainer.
And just recently, Chelsea reported to the Securities and Exchange Commission that she'd raked in a grand total of $8.95 million.
Oh, and let's not forget: she scored $600,000 each year while working as a "special correspondent" for NBC News.
We're talking about a LOT of money here. And would she have it if she wasn't a Clinton?
Would it be possible for the average citizen, no matter how well-educated or ambitious, to have received these riches?
I say no. I say Chelsea Clinton is now a rich woman only because of her family.
And they slam Trump and his family for being wealth? Wow … talk about hypocrisy!
Do you agree that Chelsea Clinton's newfound wealth is totally unfair? SHARE if you do!
Source: Fox News