After IG Report Stuns The FBI – The FISA Court Issues Rare Demand, Drops Its Federal Gavel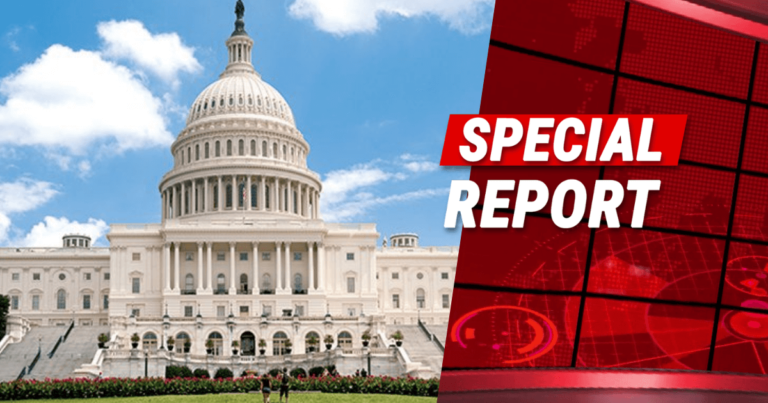 They thought it was over – then the swamp hammer fell!
The IG report came out and exposed the shocking number of mistakes and errors the FBI made to get a FISA warrant.
Turns out, they altered important documents and omitted details that would have cleared Trump's name.
But they pushed ahead with their requests, in order to spy on Trump's campaign.
Liberals have called Trump crazy for saying the FBI spied on him. Yet the IG report proves everything he said was true.
To say the public is outraged is an understatement. Obama's FBI abused the FISA court to spy on a political candidate.
And if you think this will all just blow over for the bureau, think again.
Now, the FISA court has issued a rare and surprising order for the FBI.
From NBC News:
The secret federal court that approves orders for conducting surveillance… issued a strong and highly unusual public rebuke to the FBI on Tuesday, ordering the agency to say how it intends to correct the errors revealed last week by a Justice Department report on one aspect of the FBI's investigation of Donald Trump's 2016 campaign.
Uh-oh! The FBI might be losing more than just face over their FISA abuse. The secretive court issued an order, demanding the FBI explain how it intends to correct the mistakes they made.
In fact, they are demanding an answer by January, or else the court just might reject ongoing requests for warrants.
Which means the sins Comey and his FBI committed are affecting the bureau even now.
You see, James? You said this vindicated you and the FBI. Hardly.
It's is pretty rare for this court to make public statements. That should tell you how serious this situation is.
IG Horowitz proved that the FBI was up to something. We know men like Peter Stzrok were trying to use the FBI to stop Trump from getting elected.
It seems the FISA court is worried similar "mistakes" were made with other requests.
How can this court, which wields tremendous power, trust that the FBI isn't fouling up other investigations?
I'm not sure how they will fix their problem, but I can tell you, it's not a good day for that agency.
SHARE if you think the FBI should face the music for spying on Trump!
Source: NBC News