Three 2020 Democrats Could Face Arrest – If They Try To Skip Trump's Impeachment Senate Trial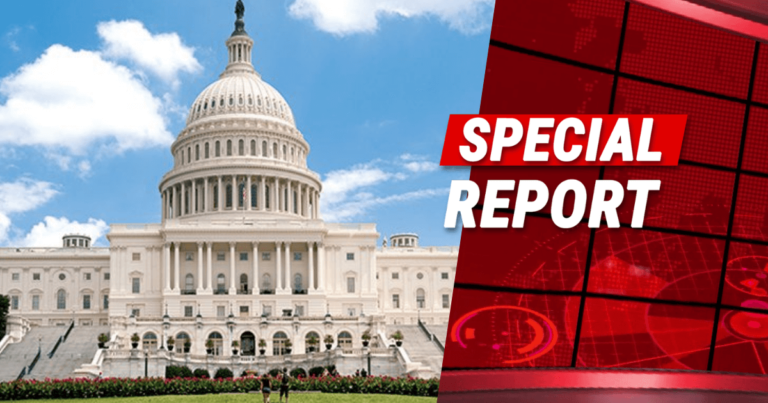 Trump has 2020 Democrats right where he wants them!
Democrats have made a mess of both impeachment and their 2020 election primaries.
You'd think they could get at least one of those right. But neither is going very well.
The party couldn't get one clear winner in all the many 2020 candidates. And few Americans are eager to jump on the impeachment train.
Now the two are about to collide. If Pelosi gets what she wants—impeachment will move to the Senate. That means all senators must report to D.C. for the trial and vote.
But, guess what? Three of those senators are running for president. That means they'll have to abandon their campaigns, during a crucial period, to attend the trial.
If they don't, they can face some seriously ugly penalties.
From New York Post:
Sens. Elizabeth Warren, Bernie Sanders and other Senate Democrats running for president might find themselves pulled off the campaign trail for the trial of President Trump, or face arrest, a former Senate parliamentarian told The Post…

"The senate collectively has the power to compel the attendance of absent senators and the Senate collectively acts by its majority and Mitch McConnell is the majority leader. So he has the ability," former Senate parliamentarian Alan Frumin said. "If push comes to shove, compelling means arresting."
Wow. That sounds painful. If Democrat Senators refuse to attend the trial, in order to continue their campaigns, they could face arrest.
The Senate has the power to compel the attendance of its members. And, because McConnell is the majority leader, he can (if he wishes) arrest senators who refuse to attend.
It's a sticky situation Warren, Sanders, and Booker find themselves in. They have to keep campaigning to build momentum.
They are fighting for their lives in this weak 2020 primary. They need every chance to convince liberal voters to back them. Crucial states vote early, after all.
But, just as 2020 arrives, they will be forced to stop campaigning to put up with the aftermath of the House Democrats' impeachment vote.
One way to save their bacon is if they publicly recuse themselves from the trial. McConnell won't want to arrest them, then.
That means, though, that they won't be able to vote against Donald Trump. How will that look to their far-left base?
Ah… something tells me they won't be eager to support a candidate who chickened out of impeachment!
Not to mention, that's three fewer votes Democrats have to remove Trump from office.
I guess Democrats are stuck, no matter what they do. They probably shouldn't have backed impeachment, huh?
SHARE if you would love to see these three Democrat senators arrested!
Source: New York Post