After Democrat Impeachment Stumbles – President Trump Gets Congress To Pass His New Space Force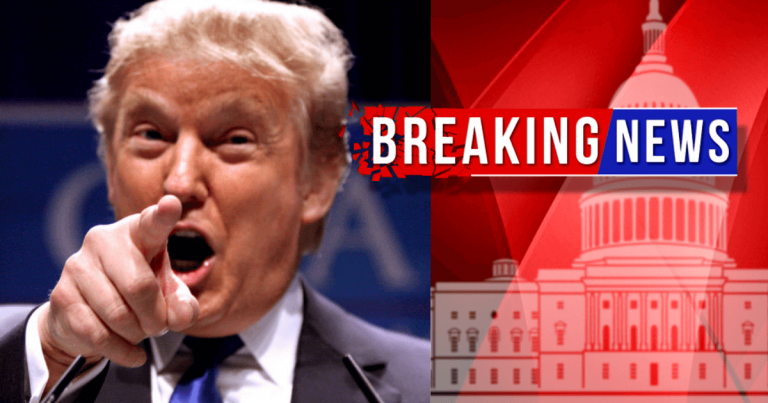 It's all blowing back on them now – Donald gets what he wants!
President Trump continues to fight for a strong, prosperous America.
Even as the Democrats fight to remove him from office.
Hmm, you'd think a party "of the people" would be happy at how successful Trump has been.
Instead, they've worked for three years to impeach him. Finally, they muster enough of a sham movement to put articles on the House floor.
But even as the vote is planned, Democrats must see the writing on the wall.
Americans are outraged that they've wasted so much time on impeachment instead of what we need.
So, struggling to polish their tarnished reputations, they gave Trump a big win.
From The Hill:
The House on Wednesday easily passed the compromise defense policy bill that would grant federal workers 12 weeks of paid parental leave and create a new branch of the military dedicated to space…

In a win for Trump and Republicans, the bill would also create Space Force — a new branch of the military aimed at protecting U.S. space assets from threats from Russia and China.
Wow. Even as Democrats force their impeachment vote through Congress, they passed a major bill for Trump.
This bill grants paid parental leave for members of the military. It is the first major addition for our servicemen and women in years.
On top of that, they have approved the creation of Trump's much-lauded Space Force.
When he first announced his plans for a Space Force years ago, Democrats mocked him.
Of usual, they were so blinded by their anger, they couldn't bother to see the need.
We have plenty of resources orbiting our planet. Our enemies would love nothing more than to cripple our communications systems by assaulting our satellites.
The Space Force will be a new branch of the military. The first new branch in many years. It will ensure that we are protecting our country from all corners, land, sea, air… and now space.
It took a visionary like Trump to embrace this need. But only now are Democrats bothering to vote on it.
SHARE to tell everyone what Trump is doing for America!
Source: The Hill