J6 Committee Takes a Sudden Turn on Donald Trump – The Former President Quickly Replies to His Subpoena Being Dropped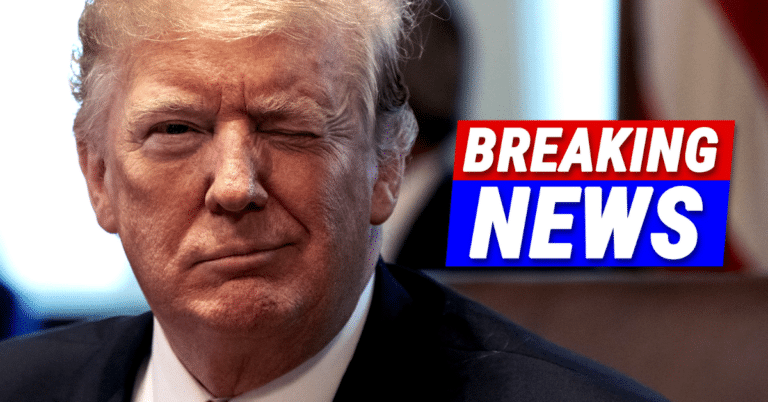 For most of 2022, Democrats were hoping the January 6 special committee would throw the book at former President Donald Trump.
And those against Trump celebrated when the committee hit the former POTUS with an unprecedented subpoena. At the time, it looked like Trump would be forced to testify.
But that subpoena is now gone — and #45 didn't waste any time responding.
The J6 committee has been trying to prove that the former Commander-in-Chief is guilty of inciting an insurrection against the federal government, as a violent reaction to the 2020 election.
That investigation is drawing to a close and it turns out, they don't need Trump's testimony anymore.
Some believe it's because they simply don't have the evidence they need, though the official word from panel chairman Rep. Bennie Thompson is that they just don't require Trump's presence any longer.
From Fox News:
The January 6 special committee on Wednesday decided to withdraw its subpoena of former President Trump as it concludes its work.

Trump's testimony was no longer needed, according to the panel's chairman, Rep. Bennie Thompson, D-Miss.

'In light of the imminent end of our investigation, the Select Committee can no longer pursue the specific information covered by the subpoena.'
Many left-wing citizens and political leaders were hoping to see Trump dragged before the committee, but that won't be happening now.
As for the former President, he jumped on Truth Social and unleashed the following celebratory message:
Was just advised that the Unselect Committee of political Thugs has withdrawn the Subpoena of me concerning the January 6th Protest of the CROOKED 2020 Presidential Election.

They probably did so because they knew I did nothing wrong, or they were about to lose in Court.

Perhaps the FBI's involvement in RIGGING the Election played into their decision. In any event, the Subpoena is DEAD!
Source: Fox News