Judge Jeanine Unloads On Supreme Court – Slams Them On Video For Becoming A Partisan "Political Force"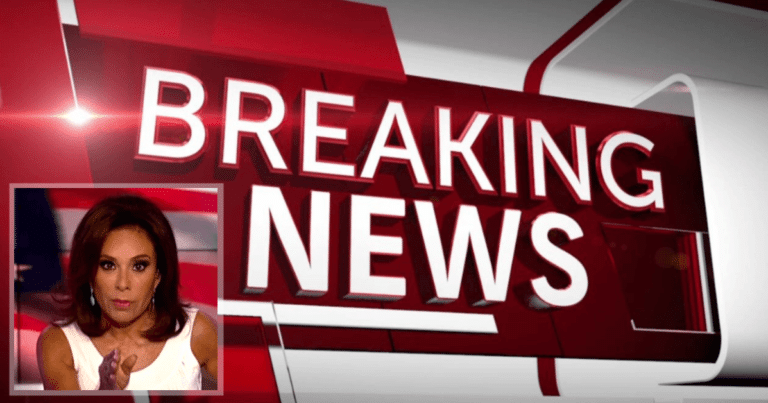 What's Happening:
Yesterday, the Supreme Court ruled in favor of Democrats when they knocked down Donald Trump's 2017 rescinding of DACA. The court decided Trump did not provide "adequate" reasoning for ending this policy, which was never upheld by legislation.
Fox News' Judge Jeanine had a few thoughts on the subject, to say the least.
I love her passion for justice and America! She pointed out that Obama's policy was not legal nor was it supported by a piece of legislation by Congress. She goes on to call out the Supreme Court, for becoming a "political force" just before a major election:
From Fox News:
Jeanine Pirro is commenting on a troubling trend within the Supreme Court. The highest court in the land is supposed to decide on the Constitutionality of laws and decisions by our government. Pirro points out that DACA was never established by an act of Congress. It was a policy enacted by Obama, via a memo to DHS.
Doesn't that call DACA's legality into question? And shouldn't that mean the current president, Donald Trump, has the authority to overrule it?
Pirro warns that Bush-appointed Chief Justice Roberts is aligning with the liberal wing of the court to uphold DACA. She is worried that this will turn into a disturbing trend, where the court will push a political agenda. Perhaps, she suggests, in order to influence future elections.
It's no coincidence the court has ruled on many cases recently. It appears many have sided with the left-wing of the court, rather than the right. Some have worried this was to influence public opinion about crucial issues, just before we go to the polls.
Is that the job of the Supreme Court?
Judge Jeanine doesn't seem to think so. And she appears to echo the thoughts and fears of many Americans, who worry the court is just as left-wing as it's ever been.
Key Takeaways:
Judge Jeanine called out the Supreme Court's ruling on DACA.
She accused the court of being a "political force" just before an election.
Pirro worries the court is allowing politics to influence Constitutional arguments.
Source: Fox News