Jim Jordan Dazes Democrats – Reveals Barr Investigation Will Open Their Locked Closets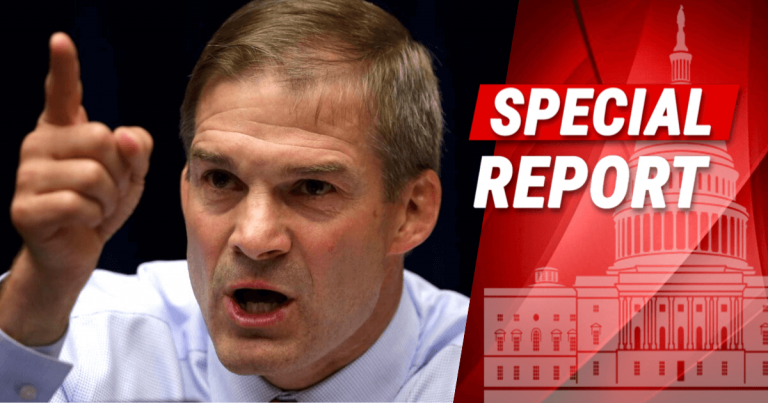 The last thing Dems wanted to hear – and Jim Jordan just said it!
Democrats are working around the clock to build a case against Trump—but one man might undo it all.
Attorney General Barr is conducting his own investigations into possible corruption. And what he finds might take down many on Capitol Hill.
This is most likely the reason the Left is going after him now. They either want him to recuse himself from ongoing Trump smears—I mean investigations. Otherwise, they'll go after him next.
The very fact they've shifted focus onto Barr shows how little they have on Trump.
But there is a real reason they are trying to go after the country's top prosecutor. And it has everything to do with what he's about to uncover.
From Twitter: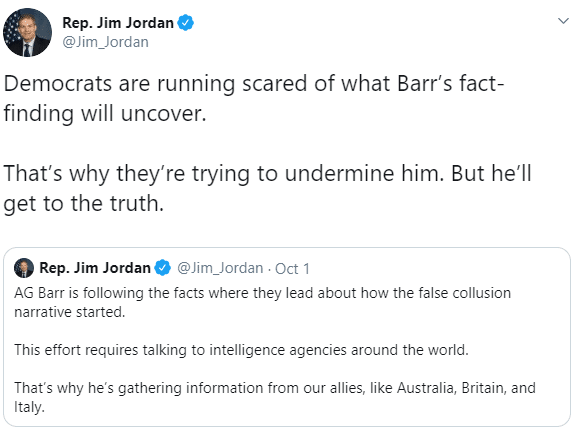 "AG Barr is following the facts where they lead about how the false collusion narrative started. This effort requires talking to intelligence agencies around the world. That's why he's gathering information from our allies, like Australia, Britain, and Italy. Democrats are running scared of what Barr's fact-finding will uncover. That's why they're trying to undermine him. But he'll get to the truth."
Jordan just the mask off of the Democrats' impeachment campaign. They are trying to undermine Barr's legal and rightful attempts at discovering the origin of the Russian hunt.
He has men in countries around the world to discover what they were up to in 2016.
We know that this investigation started in the U.S. But Democrats sought the help of foreign agents to craft the Steele dossier.
Now Barr is on his final path, opening closets I'm sure the Left wanted locked forever.
He is getting to the bottom of a case that might blow the lid off Washington forever.
They are scrambling to impeach Trump and discredit Barr before the truth comes out.
The bad news? There's no fire for all the smoke they're blowing. But there's a good chance what Barr finds will bring down many people in D.C.
Jordan understands this and is setting the record straight.
SHARE if you support AG Barr, not the impeachment Democrats!
Source: Twitter