Jim Jordan Reveals His First Move as Speaker – And It's Exactly What the World Wanted to Hear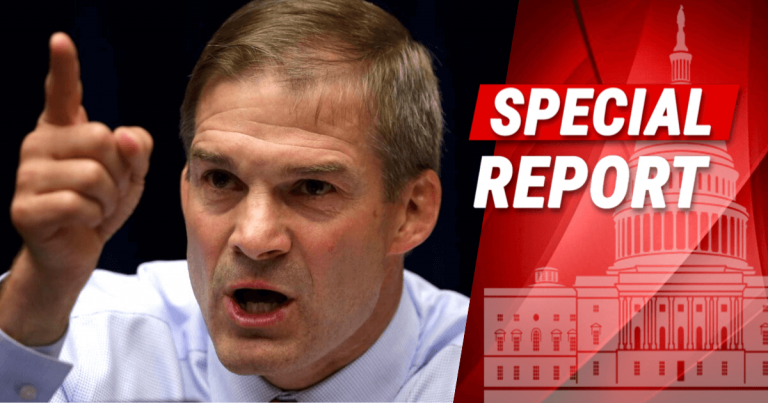 What's Happening:
The U.S. House of Representatives is racing to find a new speaker as the country faces tough times within the economy, politics, and the attack on Israel. The ousting of former speaker Kevin McCarthy (R-CA) last week left the House without a rudder to steer through these times.
Rep. Jim Jordan (R-OH) put his name into the running for speaker and was met with encouragement from a broad base of Republicans, including former President Donald Trump. Jordan was asked about his thoughts regarding the massive attack against Israel over the weekend.
Jordan showed why he may be the candidate of choice to unite Republicans and possible politicians across the aisle. He was asked by a Fox News host about his first act if he were speaker considering the surprise attack out of Gaza that has Israel declaring war with Hamas. Jordan didn't hesitate about helping Israel.
From The Daily Wire:
"There will be some resolution on the floor to support the state of Israel," Jordan replied. "This is our great friend and great ally, the state of Israel."
Jordan said he would coordinate the details of the House response with the White House and State Department. He believes there is bipartisan support in Congress to bring about full support from the U.S. government.
Without a permanent speaker in place the House may be limited in its ability to review intelligence reports or push through legislation to support Israel. Republicans, who hold the majority in the House, could come together as early as next week behind one candidate and elect a speaker. A simple majority is all that is needed to secure the position for a Republican.
House Majority Leader Steve Scalise (R-LA) and Jordan, chairman of the House Judiciary Committee, are in the running for House Speaker. President Trump was nominated but has endorsed Jordan. Both have condemned Hamas and declared support for Israel.
If Jordan wins the speaker's gavel, he will have to deal with Israel support and the looming potential for another government budget shutdown on Nov. 17.
Key Takeaways:
Conflict across the world puts pressure on U.S. House leaders.
House may not be able to effectively deal with attacks against Israel.
Jim Jordan declares he will support Israel if he becomes the speaker.
Source: The Daily Wire