Border Town Goes After President Biden – Officials Tell Americans the De Facto Border Bosses Are Mexican Cartels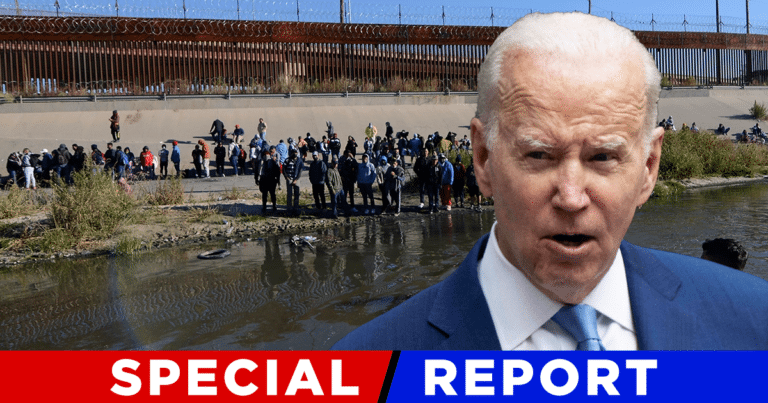 What's Happening:
Joe Biden made a big deal about his "trip" to the border. But the left-wing Democrat spent his time in El Paso and refused to see what was really going on. Biden has done nothing to address the millions who have illegally entered the country. Both the DHS and Border Patrol have been hamstrung by Joe and his chief Mayorkas.
But the crisis is only getting worse. And, because Biden has refused to take charge at the border, someone else has. A border town official is blowing the whistle on what is really going on, just South of many American communities. You won't believe what he said.
From The Post Millennial:
Mexican cartels have control over the US-Mexico border, using their position to smuggle drugs and violent criminals into the country at the expense of the safety of Americans, a border town official told Fox News…

"Unless this situation changes and we take back control from the cartels, for the trafficking coming across our border, it will only get worse," he added.
Yuma County Supervisor Jonathan Lines dropped a bomb on the Biden administration. He revealed that because Biden has neglected the crisis, drug cartels are running the border. Our Border Patrol agents are overwhelmed by the millions of illegals bombarding the border.
But, they are not allowed to deport these invaders. Biden has Border agents essentially welcoming these aliens into the country. Because the very people trained to police the border are distracted by these migrants, the cartels are free to smuggle people and drugs into the U.S. easily.
Cartels are using desperate aliens to smuggle drugs into the country. Anyone that can't pay a coyote (human smuggler) is forced to become a drug mule for one of many violent cartels. People are dying on both sides of the border. Deadly drugs like fentanyl are coming over, enough to kill millions of people.
Yet, Biden does nothing. He made a show of visiting an empty detention center and writes off the enter thing. Even New York's Eric Adams had the guts to view the border and say this is a national crisis. Why won't Biden? He is so senile that he refuses to admit this is a problem?
Or is he and the rest of his administration in such denial, they refuse to acknowledge the border crisis–because it would be admitting they were wrong?
Either way, Biden is putting every American at risk.
Key Takeaways:
A border town official revealed drug cartels are running the border.
The crisis is overwhelming Border Patrol, allowing cartels to smuggle drugs into the U.S.
Biden has neglected the crisis, refusing to enforce U.S. immigration laws.
Source: The Post Millennial