Joe Biden Has His Jeb Bush Moment – Video Catches Him Sleepily Telling Trump To Wake Up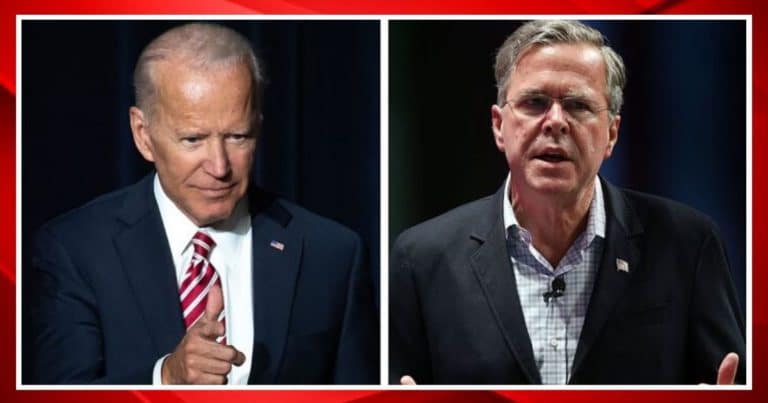 Joe Biden is the Democrat Party's presumptive nominee. He has the momentous task of defeating Donald Trump, a candidate with trademark energy and legions of passionate supporters.
But many question Biden's ability to excite liberal voters. Some, even on the left, worry he will not be able to energize their base.
In 2016, Jeb Bush has his own energy deficit. He even had to beg a crowd to "please clap" after he tried to make a passionate point.
It looks like Biden may have just had his own "please clap" moment. Yesterday, he made what he must have thought would be a fiery attack on Trump's pandemic response.
Instead, it may have put viewers to sleep:
Why is this critically important to the 2020 race?
Joe Biden's speech was met with near-immediately criticism, particularly from conservatives. He accused Trump of not acting on the pandemic—despite the president working for months with his task force on that very issue.
Biden accused the president of sleeping, literally saying "wake up." But the Democrat appeared drained of energy, take a very long time to finish what should have been a powerful punctuation at the end of this message.
He closed his notes and walked away, without taking questions from the media. Even the audience seems to have been confused, unaware that it was the end. They only began to clap after he fully left the podium.
Critics pointed to the irony of Joe's speech. While telling Trump to wake up, it seemed Joe was the one lacking energy. This will probably trouble Democrats, who already worried about Joe's inability to energize audiences.
Will the Democrat be able to muster enthusiasm going into November? Will he be able to match the excitement of Trump's motivated base?
Key Takeaways:
Joe Biden accused Trump of being asleep, during a shockingly dull speech.
Biden appeared tired, refusing to even take questions afterward.
This has raised concerns that the Democrat does not have enough energy to excite supporters.
Source: YouTube