Joe Biden Hammered With New Nickname – His Cabinet Of Corruption Swings Wide Open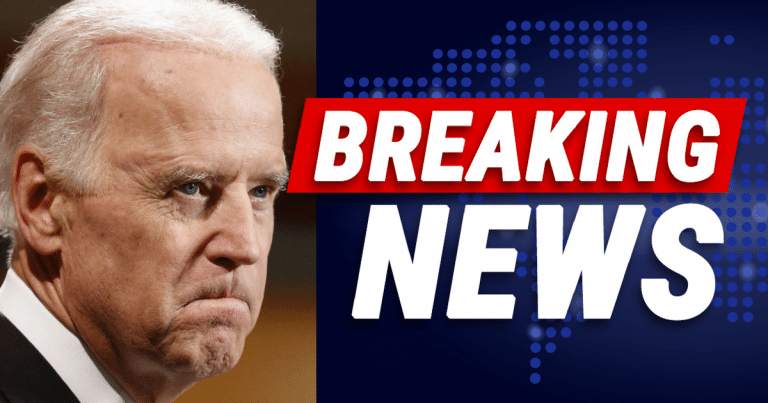 No one will forget what Joe did, not with a name like that.
Obama's buddy is in the news again, but he wishes he wasn't.
Joe Biden just announced he's running for president and the media can't get enough of him—but he's in big trouble now.
Liberals are hoping we'll forget all the wrongs "Sleepy Joe" committed as VP. But the media won't be able to hide all of Biden's dirty laundry.
Some of his past misdeeds have come to the surface and he's got a catchy new nickname: Joe China.
From Breitbart:
Former Vice President Joe Biden is "compromised by a foreign power and unfit to be president," according to Fox New host Steve Hilton…

Hilton describes the corrupt conflict of interest between the Obama's vice president and the communist regime of China, as detailed in Peter Schweizer's bestselling book Secret Empires.
"Joe China." Trump, I think this one's even better than "Sleepy Joe!"
The Fox News host is calling Biden "Joe China" because of his long connections to the communist regime.
As vice president, Joe Biden fought to give China more influence and power over world economies. He was practically a lobbyist for the foreign power.
In return, his son was cashing in on connections with Chinese companies.
Hmm… I smell a big conflict of interests.
You don't have to be a detective to see the clues. Joe Biden gave China all kinds of favors and help, while the Chinese were enriching his son.
Instead of fighting to help American businesses, workers, and factories, China Joe was bending over backward for a competing country.
He seemed to care more about Chinese businesses rather than American businesses.
And now he expects us to elect him president? What will he do next?
Sell the White House to President Xi? Shut down all U.S. factories to help China? Or maybe get rid of all tariffs, so Americans can never compete with China again.
There are some serious questions that need to be answered from Biden. But I bet the liberal media will never grill him over his comfy relationship with our global rival.
But we the people can hold him to it. How?
By using this great new nickname. The country needs to know all about Joe China.
SHARE if you think Joe China doesn't stand a chance against Trump!
Source: Breitbart