Joe Biden Dazed By 3 Senate Committees – They Are All Opening Investigations On Hunter, Joe And Ukraine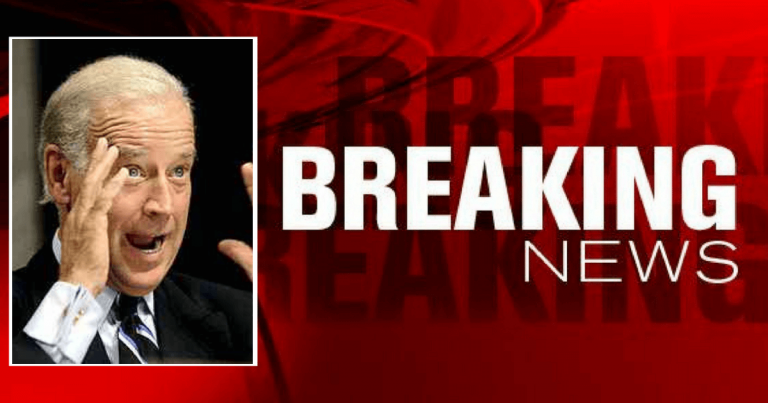 Can't get much worse for Joe than this – but the media is silent!
Poor Joe Biden. Seems like he just can't catch a break.
The moment he fell out of the news cycle, his numbers went up. According to some, he's even beating Elizabeth Warren!
But with Joe, there always seems to be another questionable situation just lurking around the corner.
If it isn't his personal conduct around ladies, it's his frequent gaffes. Not to mention his son, Hunter's frequent payoffs.
But when the latest news hits, his polling numbers might plunge. Because guess what's happening in the Senate?
From The Epoch Times:
Sen. Chuck Grassley (R-Iowa) and Sen. Ron Johnson (R-Wis.) wrote to the National Archives requesting records of January 2016 White House meetings with senior Ukrainian officials…

On the same day, Sen. Lindsey Graham (R-S.C.) requested records from the State Department regarding the communications in 2016 between Biden, then-Ukrainian President Petro Poroshenko, and their respective offices…

Graham also requested information about a March 2, 2016, meeting between Devon Archer, Hunter Biden's business partner, and then-Secretary of State John Kerry.
Oh boy! Senators are requesting numerous documents related to the Obama administration dealings with Ukraine.
The first relates to a meeting between Obama White House officials and Ukrainian officials back in January 2016. According to reports, the White House urged Ukraine to reopen an investigation into Trump's campaign chairman.
At the same time, they tried to get Ukraine to drop their Burisma investigation.
How interesting. Obama's administration wanted Ukraine to investigate Trump while urging them to give Hunter Biden a break.
Lindsey Graham is on a roll with two investigations. He first requested records from the State Department regarding communications between Biden and the then president of Ukraine.
Graham's also requesting information about a March 2016 meeting between Hunter Biden's business partner and the Secretary of State.
This is also very interesting. Joe Biden has claimed he knew nothing of his son's business. And that there was never a conflict of interest between his work as vice president and his son's work.
But here we learn that Biden's partner, Devon Archer, was meeting with the head of the State Department?
Can that be a coincidence? Was there some kind of conflict of interest going on?
We don't know for sure, but Senate Republicans are determined to get to the bottom of it.
Hey, if House Democrats spent so much time trying to find a link between Trump and Ukraine—all to impeach the president—why can't Senate Republicans look into suspicious Biden dealings?
In my opinion, the Left brought this onto themselves. They could have swallowed their pride and cooperated with Trump over the last three years.
Instead, they decided to take him down. Now, Senate Republicans just might make them pay.
SHARE if you want Joe and Hunter finally investigated and held accountable!
Source: The Epoch Times