Federal Court Stops Biden's Holy Grail in Its Tracks – They Just Blocked Joe's Loan Handout Program Temporarily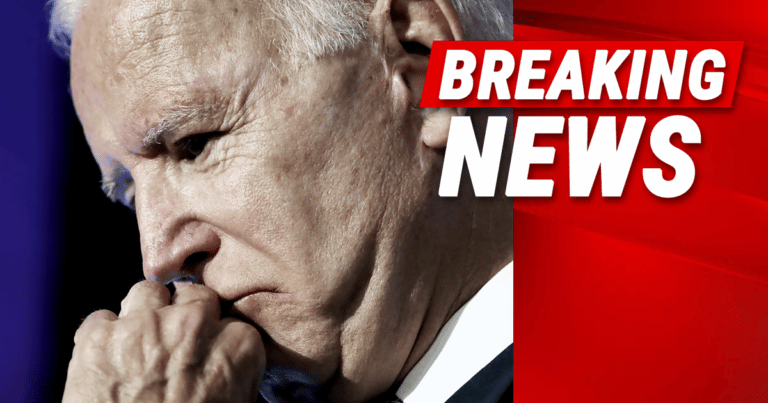 What's Happening:
Many Americans believe Joe Biden's student loan forgiveness scheme was a last-ditch attempt to salvage the midterms. With Biden and Democrats poised to lose big, the administration whipped up this plan–even though Democrats previously said it couldn't do it.
The plan already backfired among many voters, who did not appreciate having to pay off the debt of millions of white-collar college graduates. But now, the plan might not even go through in the first plan, after this federal court's ruling.
From Fox News:
The 8th U.S. Circuit Court of Appeals granted a motion on Friday to temporarily block President Biden's estimated $500 billion student loan handout plan.

The appeals court ruled in favor of six Republican-led states who requested that Biden's handout plan is halted while the court works through its request for an injunction.
The 8th Circuit Court of Appeals blocked Biden's student loan scheme until the final ruling can be decided. This means the Biden administration won't be able to hand out billions of dollars of hard-working Americans' money to college students who refuse to pay off their student loans.
The final verdict could either uphold Biden's legally-questionable move or shut it down for good. It's pretty shocking to see Democrats in Congress supporting Biden's plans. Just last year, Pelosi explained Biden did not have the power to cancel student loan debt.
Only Congress could do that, through legislation.
Pelosi is oddly silent about Biden's scheme today since Democrats are on the verge of losing the House. Virtually no Democrats have come out against this plan–even when it appears Biden is violating the separation of powers.
Several Republican states sued Biden over this scheme, representing millions of hard-working Americans who are being punished. Why should people who never went to college be forced to bail out privileged students–who now refuse to pay back their loans?
The whole point of taking out a loan is to pay it back when you have the money to do so. Why should Biden force the entire country to cover the debt of a select few? This temporary injunction sets back Biden's plan. And it could mean its final demise.
Key Takeaways:
A federal court temporarily blocked Joe Biden's student loan plan.
The court froze the plan until the final verdict is decided.
Biden's plan will cost taxpayers over $500 billion, to cover the debt of a few.
Source: Fox News