Biden Just Left American Mothers in the Lurch – Joe's Administration Just Proposed to Reduce Milk Amount in WIC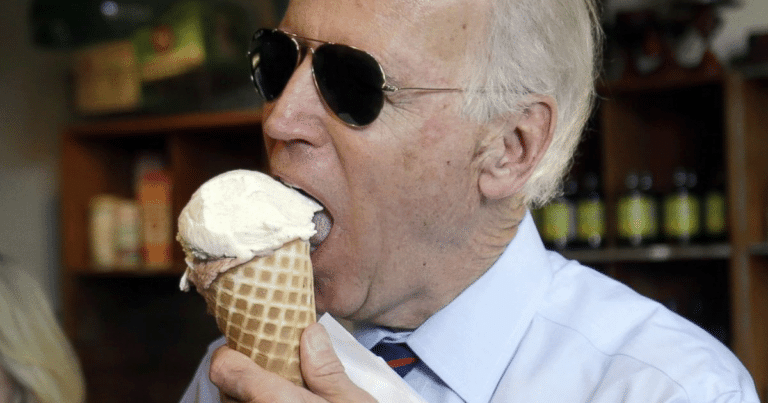 What's Happening:
Joe Biden has refused to acknowledge the food shortage crisis he helped create. Thanks to his inability to address the supply chain problems–as well as his actions that contributed to inflation–food prices are skyrocketing. We're not so sure he's also not responsible for that bird flu that killed so many egg-laying chickens.
At a time like this, it is the government's job to ensure all Americans are taken care of. That often takes the form of slashing taxes and regulation, to reduce costs for consumers. Biden is looking at reducing costs, but for himself, not Americans. In fact, he has become such a penny-pincher, his administration is about to deprive nursing mothers of a basic necessity.
From The Post Millennial:
New York Republican Rep. Elise Stefanik along with nearly 30 other congressional representatives on Wednesday slammed the Biden administration's proposal to reduce the amount of milk given out as part of the Special Supplemental Nutrition Program for Women, Infants, and Children (WIC), arguing that it will "exacerbate the crisis families are already facing with skyrocketing prices at the grocery store."
Wow, this is really unbelievable. Instead of, you know, cutting back on Ukrainian war spending or cutting back benefits to illegal aliens, Biden is cutting back on the amount of milk WIC provides for mothers.
Really? Of all the cheap ways to save a buck. Grocery prices are already skyrocketing, thanks to old Joe. And now, he is making sure low-income families will have to fight to afford something as basic as milk.
But don't worry! The government will replace that loss of milk with "soy-based" yogurt and cheese as "substitutions for milk." Are you kidding me? Biden is literally taking milk out of babies' mouths and giving them fake, soy-based garbage?
Is this about saving money or forcing some hippy-dippy, environmental agenda onto struggling families? We all know the crackpots in the environmental movement want to outlaw ranches and traditional farming. They'd love nothing more than to get all Americans off dairy products and onto eating crap made from soy.
Forgetting, of course, that soy-based products are high in hormones that are not good for children?
What about those children who can't eat soy-based yogurts and cheese and need milk? This is such a pathetic, underhanded move by a man who seems to despise working Americans. Joe claims to be on our side. But everything he does is to our detriment.
At least he gets to keep eating his dairy-based ice cream.
Key Takeaways:
Biden is reducing the amount of milk provided to mothers through WIC.
The government will substitute milk for "soy-based" products.
This comes as Biden presides over rampant inflation and food shortages.
Source: The Post Millennial