After Biden Trades WNBA Player for Arms Dealer – Mike Pompeo Warns Likelihood of Celebrity Hostages Just Rose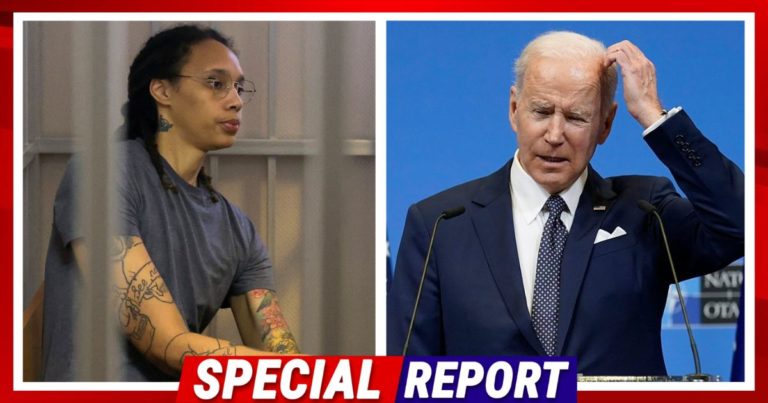 What's Happening:
Americans are still shocked Joe Biden gave up a notorious Russian criminal in exchange for a WNBA player. Biden got Brittney Griner out of Russian prisoner, but only by freeing a man known as the "Merchant of Death." Many people (including Democrats) slammed Biden for releasing a hardened criminal to free this celebrity.
Biden, once again, folded in the face of foreign opposition. His weaknesses on the world scene have put millions of Americans in harm's way. And now, former Secretary of State Mike Pompeo is warning what could happen to celebrities and notable people, thanks to old Joe.
From Fox News:
Mike Pompeo said Sunday that the controversial prisoner swap with Russia, in which WNBA star Brittney Griner was released from Russian detention in exchange for Russian arms dealer Viktor Bout, will make it "more likely" for celebrities and other notables to be taken hostage abroad…

"The Trump administration was always very clear," he said. "We weren't going to trade bad guys for celebrities because it creates the wrong incentives for the bad guys as we go forward. It's not good for American national security. It's not good for people who are traveling across the world."
Mike Pompeo, who was previously head of the CIA and Secretary of State, warned that Biden's cowardice will give criminals incentive to kidnap celebrities and other notables. Because Biden so quickly gave up a notorious criminal to free a basketball player, he was signaling to our enemies how quickly he'd fold to free a famous person.
That means would-be criminals might be on the hunt for celebrities all over the world. They might assume Biden will roll over to free them because they are famous. Pompeo explained that the Trump administration refused to do this because they know it would encourage more kidnapping.
Everyone from Russian operatives to Chinese spies might be eager to nab someone even remotely famous because they assume Biden will bend to their demands. Those demands can be a prisoner exchange, cold-hard cash, or who knows? Biden has told the world he's open for business when it comes to freeing celebrities.
Meanwhile, Biden has done nothing to free former Marine Paul Whelan, who has been captive in Russia since 2018.
We know where Biden's priorities are. And they are not on helping make America strong or prosperous. He only cares about empty appearances. But his foolish decisions could put actors, entertainers, athletes, and others at risk.
Hey, Hollywood, still praising old Joe?
Key Takeaways:
Mike Pompeo blasted Biden for freeing a criminal in exchange for a basketball player.
The former Secretary of State warned that this would encourage criminals to kidnap celebrities.
Pompeo explained the Trump administration refused to do this because it encourages more crime.
Source: Fox News