New Evidence Slips Out On Joe And Hunter Biden – D.C. Official Blew The Whistle But Joe's Office "Blew Him Off"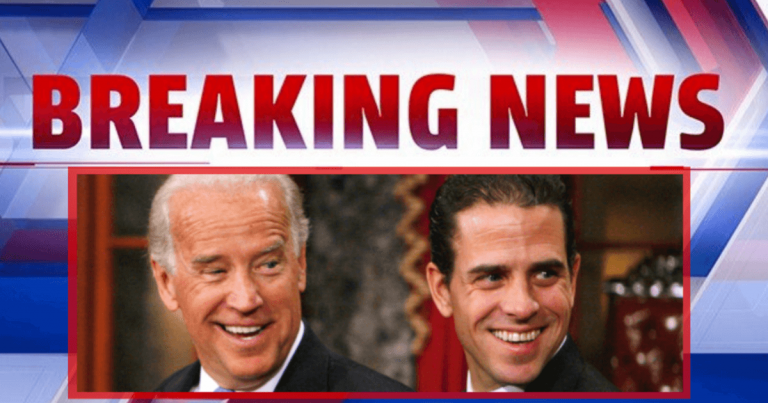 Wipe that smile off your face – they've got you now!
The minute Joe Biden thinks he's in the clear, another whistleblower pops up.
His son's connection to a Ukrainian natural gas firm has not cooled off, and now it's getting worse.
This time, it's Deputy Assistant Secretary of State George Kent, who specializes in Ukraine policy.
Did you know he raised concerns about Hunter's connection to that Ukraine firm way back in 2015…?
He did. In fact, he brought his concerns straight to then-Vice President Joe Biden's office.
But what did Joe's office do?
Via Fox News:
A State Department official told Congress this week he raised concerns about Hunter Biden's role on the board of a Ukrainian natural gas firm in 2015, but was rebuffed by former Vice President Joe Biden's staff…
Kent was worried that Hunter's position in Burisma Holdings "could complicate diplomatic efforts with Ukrainian officials."
But Biden's office wasn't about to listen.
In fact, Kent said when he brought up his concerns, Biden's staff "blew him off" and just ignored the entire issue.
And guess what? Biden and his team are STILL ignoring it.
Instead, they're predictably going after President Trump, once again demanding Trump release his tax returns.
What do Trump's tax returns have to do with this Biden issue? Why can't Joe respond directly to what appears to be a case of nepotism?
Even if he couldn't address the issue back in 2015, he could certainly address it now, right?
But he's not. Joe continually dodges these questions about Hunter and Burisma Holdings, and it's not doing him any favors.
Biden has slipped in recent polls, and even some Democrat leaders are saying they wouldn't allow a son of theirs to hold a position in a foreign firm.
Not lookin' good, Joe. In fact, it's looking more and more like you're hiding something…
SHARE if you want Joe and Hunter Biden investigated right away!
Source: Fox News