NBA Player Just Dunked on the Woke – He Launches Genius Move to Crush Top Company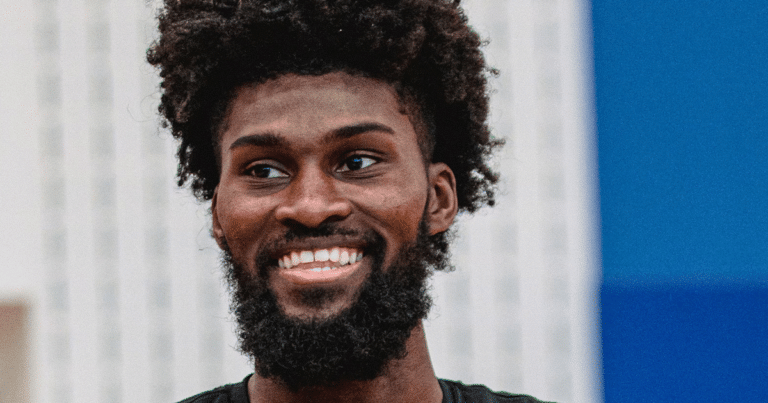 What's Happening:
You probably remember all that nonsense about athletes kneeling during the National Anthem, right? It was sparked by a rich, entitled football player, who was later rewarded with a fat deal from Nike. Americans were disgusted that an un-American player was celebrated by this brand, leading many to boycott.
But, unlike other brands, Nike has too much support from the left to feel a boycott. But that hasn't stopped patriots from looking for alternatives to a company that embraces values contrary to their own. Now, a famed NBA player and noted Christian has decided to provide Americans with something much better than Kaepernick-loving Nike.
From Fox News:
NBA star Jonathan Isaac made headlines in 2020 for standing during the nation anthem while his teammates kneeled. He's now launching an athletic apparel brand dedicated to his Christian faith and American values.

Isaac said he developed his brand, UNITUS, as an alternative to "woke" retail brands like Nike. He said his decision to stand during the anthem and develop his clothing brand were inspired by his faith.
We are living in the age of the parallel economy. Many conservatives have launched companies to rival or replace "woke" corporations. And now, we have an alternative to sport clothing companies that bow the knee to the radical left.
NBA player Jonathan Isaac refused to kneel when other players insulted our flag and bowed to the leftist religion. Isaac is now launching UNITUS, an alternative athletic apparel brand to companies like Nike and others.
Nike is not the only company that values the left's approval above all else. Most American corporations, regardless of industry, prize validation from leftist groups that grade them. These activists rate companies on how "woke" they are. Companies with poor grades fear losing investments from major firms, which have also gone woke.
For Americans to not have their dollars support socialism, they need to discover brands entirely separate from woke corporations.
Isaac's UNITUS is meant to give Americans a place to buy clothing, free from the knowledge they are supporting the left. Even Isaac didn't want to support woke companies with his dollars.
This is good news for millions of Americans, who are seeking freedom from woke corporate control.
Key Takeaways:
NBA player Jonathan Isaac has launched a patriotic alternative to Nike.
UNITUS will is an anti-woke athletic apparel company, which will appeal to conservatives.
Isaac was one of a few NBA players who refused to support Black Lives Matter.
Source: Fox News