Jim Jordan Demands 8 Witnesses From Schiff – One Is Sending Impeachment Dems Scrambling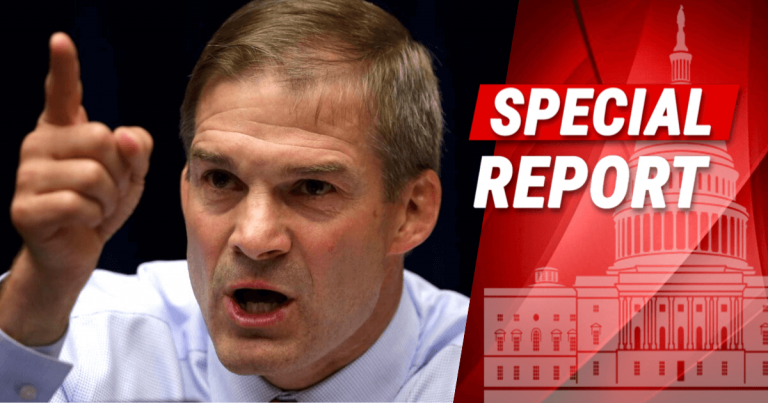 Jordan just put Schiff into a lose-lose situation – especially if this guy testifies!
Here's some good news from the impeachment front, Jim Jordan was put on the council.
That means there's one more person fighting to actually aid the president and our country.
Jordan and the GOP are demanding to question key figures at the center of this scandal.
They want eight witnesses to appear in public and testify—under oath—what is really going on.
We can't ignore the fact that partisan Democrats have been running the show the whole time. You don't have to imagine how they are trying to twist this entire process.
But, with these witnesses, we will set the facts straight.
From Twitter: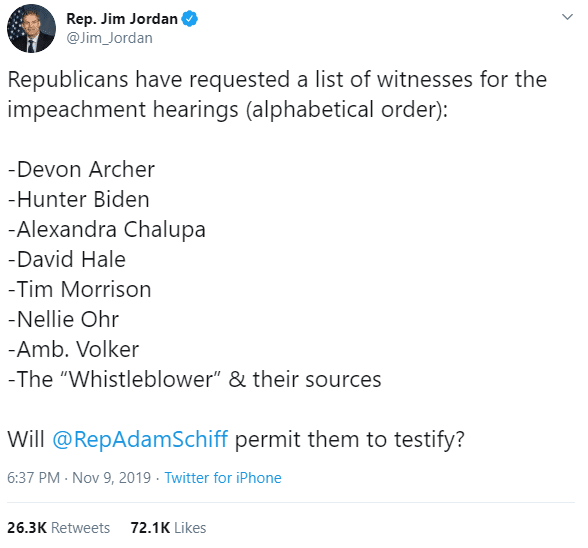 "Republicans have requested a list of witnesses for the impeachment hearings (alphabetical order):
-Devon Archer
-Hunter Biden
-Alexandra Chalupa
-David Hale
-Tim Morrison
-Nellie Ohr
-Amb. Volker
-The "Whistleblower" & their sources
Will @RepAdamSchiff permit them to testify?"
Jordan lays out the men and women he wants to question under oath. Then he asks if Schiff will permit them to testify?
Chances are, that's the last thing Schiff wants. He will do whatever he can to make this inquiry continue as a kangaroo court.
Democrats don't want anyone testifying that might expose their ongoing conflict of interest. They have been rigging this game from the start.
Schiff doesn't want the whistleblower to testify, let alone anyone that would cast light on Biden's dealings with Ukraine.
The liberal media has tried to hide what Biden was really up to, making the entire story about one phone call between Trump and Ukraine.
But if Schiff refuses to let these people testify, it will be more damaging than if he did. Because we will all know that Schiff is trying to cover something up.
If there is nothing to fear, Schiff, then let these people testify. Let them go on the record over what they know or think.
Let this whistleblower come out and face his accused like a man. Otherwise, is any of this real?
SHARE if you demand these Democrats to take the stand!
Source: Twitter