Jim Jordan Pulls Back Curtain On Lisa Page – She Breaks Her Silence Only A Week Before The FISA Report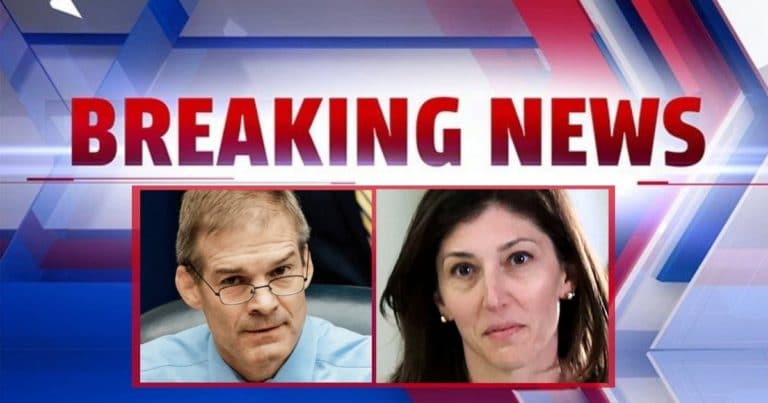 Lisa thought she could get away with it – here comes Jim Jordan!
Donald Trump has been going after former FBI official Peter Strzok and his lover, Lisa Page, lately.
Why? Because they were caught texting about how they would use their influence within the FBI to help Hillary Clinton win.
And even if she didn't win, they were using their "insurance policy" to make sure Donald Trump would never enter office.
Sounds like a gross abuse of their power, doesn't it?
That "insurance" lead to the Russian investigation and the current impeachment efforts by House Democrats.
Page has recently come out, trying to "turn the tables" on Trump. Even though she was the one caught with her hand in the cookie jar. There was even a recent interview with the woman.
But Jim Jordan knows why she's suddenly willing to speak, right now.
From Twitter: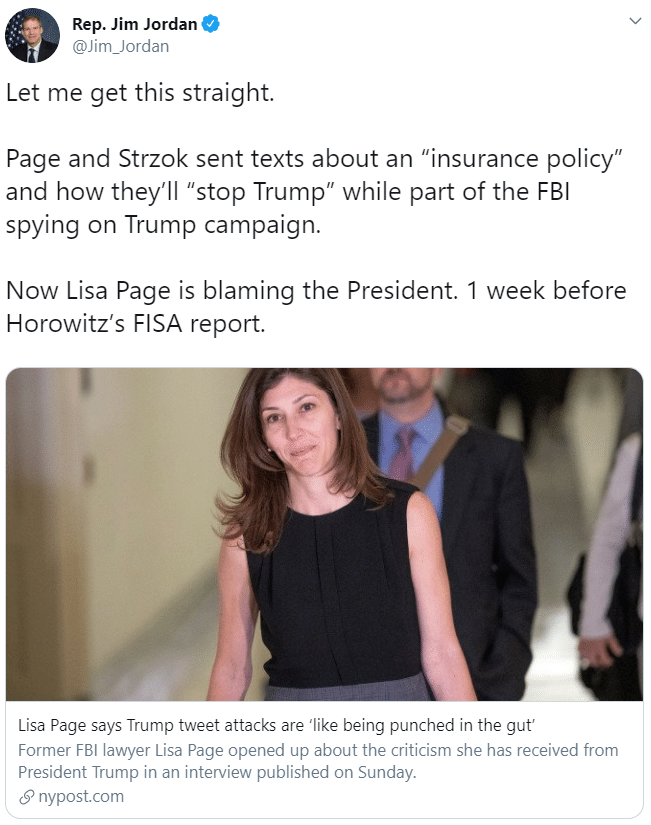 Let me get this straight.

Page and Strzok sent texts about an "insurance policy" and how they'll "stop Trump" while part of the FBI spying on Trump campaign.

Now Lisa Page is blaming the President. 1 week before Horowitz's FISA report.
Jordan called out Lisa Page—who had no reason to do this interview—for trying to distract from the upcoming IG report.
Democrats are panicked about what the IG will reveal over what the FBI did to Trump's campaign in 2016.
We all know they used a bogus dossier—full of inaccuracies—to get a warrant to spy on one of Trump's staffers.
That is enough to demand an investigation and prosecute lawbreakers (which is what AG Barr's bulldog is doing).
IG's report just might expose more than a few power Democrats in the process. The liberal media, trying to protect their allies, is releasing this Page interview as interference.
Page says Trump her hurt. With tweets. Let that sink in.
A grown woman (who worked for the FBI) is saying a few tweets hurt her.
What are children taught about sticks and stones?
It's all nonsense. Page has no reason to stick her neck back out. If she were smart, she's just shy away from the limelight.
Instead she, and the rest of the left, are running around like chickens with their heads cut off.
SHARE if you're ready to see the full FISA report… and justice!
Source: Twitter