Jordan Knocks Down Impeachment House Of Cards – New Evidence Shows Star Witness Conversation Never Happened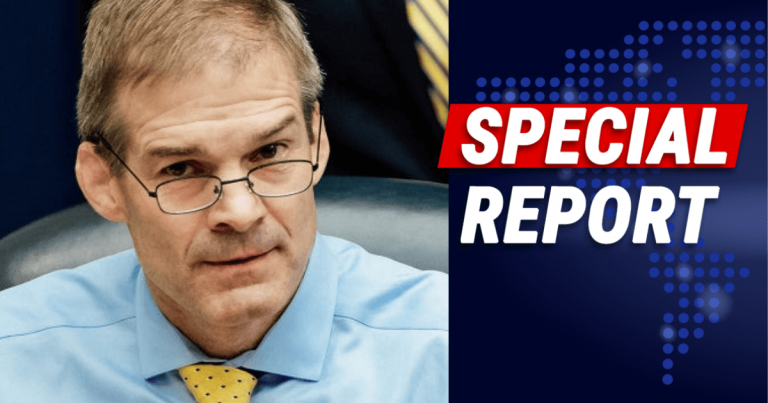 The last straw – Jim just knocked it all down!
Democrats are in deep trouble. I'm sure you'll agree.
After pushing wild claims against the president, they are sealing their fate with an impeachment vote.
They have put forward two charges against the president. To say that they are weak is an understatement.
But the day they announce their charge against Trump, new evidence came to light.
And Jim Jordan was on hand to blast them.
He is showing why Democrats should have aborted this scheme then and there. WATCH:
From Twitter:
This is what it comes down to. pic.twitter.com/lt9rMHF9dH

— Rep. Jim Jordan (@Jim_Jordan) December 12, 2019
This is what it comes down to.
Sondland assumed there was a quid-pro-quo, but he never had firsthand knowledge of one.
Still, the Democrats talked about this chain of conversations revolving the president's attempts to pressure Ukraine.
They point to Yermak as the man who started it all. But Yermak himself has come out and said those conversations never happened.
The left's entire argument is based around "he said-she said" finger-pointing. We haven't seen solid evidence that Trump committed an impeachable offense.
All the Democrats have are insider D.C. officials trying to throw the president under the bus.
But these career swamp dwellers can't even get their stories straight.
Now Yermak is shooting down a major pillar in the left's already weak case.
It seems only Jim Jordan is willing to bring this up. Which begs the question, why is the House even allowing this to happen?
Pelosi pushed this impeachment without the approval of the entire House. Her lapdogs rejected any input from Republicans.
Now, they are voting to impeachment without making a solid case to convince the public. Most Americans are sick and tired of this pathetic scheme.
It shouldn't surprise us that this entire thing is crumbling before our eyes.
SHARE if you think Democrats are trying to push a bogus impeachment!
Source: Twitter