Jim Jordan Plays Witness Like A Fiddle – Minutes Later, Schiff Gets Trolled With Ferris Bueller Video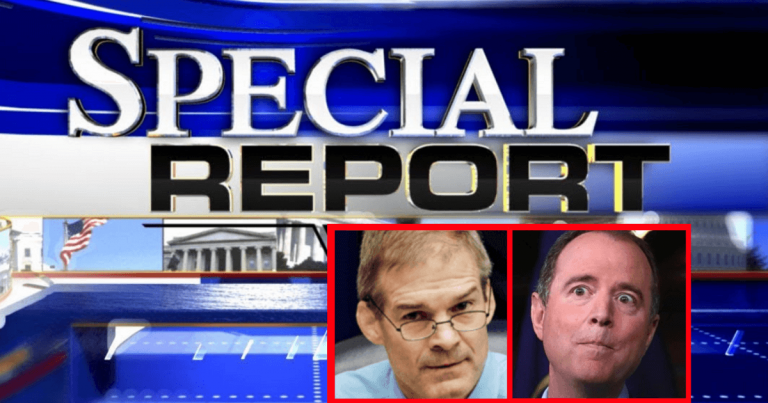 Jordan had the performance of the day – until this video put Adam Schiff in his place!
If you listened to the media, the first public meeting was supposed to seal Trump's fate.
The testimony would prove that Trump committed impeachable offenses by trying to pressure Ukraine.
Even though we've known for over a month that never happened.
But the left's plans were dashed when Rep. Jim Jordan questioned Ambassador Taylor.
He let everyone know that this "witness's" claims were based on a "church email chain" of conversations.
Taylor doesn't have firsthand knowledge of anything. He only reported what other people have claimed to say.
It all amounts to what one GOP rep. perfectly tweeted – a genius Ferriss Bueller video.
From Red State:
But perhaps the best summary of Taylor's testimony was from Rep. Doug Collins (R-GA), the ranking member for the Judiciary Committee.

A live look into Ambassador Taylor's testimony in the Schiff impeachment proceedings →
A live look into Ambassador Taylor's testimony in the Schiff impeachment proceedings → pic.twitter.com/oiiUgkc8UG

— Rep. Doug Collins (@RepDougCollins) November 13, 2019
Lol, pretty much folks.
Listen, we already know what happened. President Trump released the transcript of the call.
Nothing he said or did proves he was trying to pressure Ukraine to investigate Joe Biden. There was no quid-pro-quo.
Nor did the Ukrainian president feel pressured to do anything.
Schiff's entire scheme is built around the testimony of a whistleblower and other swamp rats who know nothing.
Even Taylor had to admit he only knows what he does, based on articles and hearsay.
That's far from enough to impeach a president.
Talk about an embarrassment for the Pencil Neck.
But don't be surprised if the Democrats impeach him, anyway. This was never about wrongdoing, but about undoing the results of the 2016 Election.
And the Democrats are going to pay dearly for trying to dismantle our democracy like this.
SHARE if you think impeachment will backfire on the Democrats in 2020!
Source: Red State