Judge Gives Michigan Governor Direct Order – Tells Her To Stop Going After Elderly Barber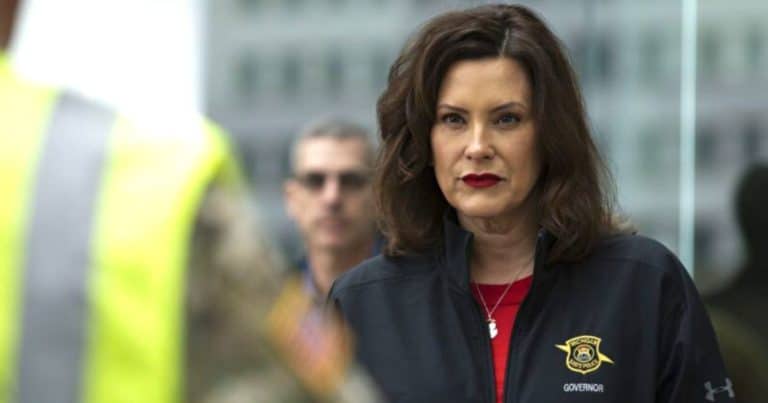 Liberal governors from coast to coast have enforced strict lockdowns—despite how much they harmed business owners.
In Michigan, the governor ordered a barbershop closed. When the 77-year-old owner demanded justice, the state hit him with numerous fines and suspended his license.
But the state courts just handed Gov. Whitmer some sharp corrections.
From Breitbart:
Michigan courts continue to deliver losses to Gov. Gretchen Whitmer in her efforts to stop 77-year-old barber Karl Manke from working.

On Friday, the Michigan Supreme Court unanimously sided with the Owosso barber.

On Monday, a county judge gave another win to Manke, ruling Whitmer and Attorney General Dana Nessel should stop going after him.
The state courts, including the Michigan Supreme Court, sided with barber Karl Manke over Gov. Whitmer.
The courts ruled that the governor and attorney general must stop going after this 77-year-old man.
The Supreme Court reversed a lower court's decision to stripe Manke of his barber license.
Our Take:
It's really hard not to think the governor was being totally vindictive against this man.
All he wanted to do was save his business and reopen. In response, Whitmer and her government hit him with a $7,500 fine, a daily $7,500 fine, and a $5,000 penalty.
Really? All that because he wanted to reopen his business safely?
Keep in mind, this is the same governor who apparently extended her lockdown order out of spite for her own citizens.
The courts had to rein her in numerous times.
You have to wonder about the character of state leaders who think it's right to attack a 77-year-old business owner.
We've seen countless businesses safely reopen over the last month. They have been able to make money while avoiding infection.
Yet it seems Whitmer wanted to make an example out of Manke, as if she was some kind of wicked school teacher.
But, unlike in school, grown adults have rights in the court of law. And Manke was proudly defiant through all of this.
At one point, he offered to close his shop—if Whitmer resigned.
Talk about having a spine of steel!
SHARE if you stand with this barber, not Gov. Whitmer.
Source: Breitbart