In Historic Decision, Federal Judge Reverses Schiff Ruling – Puts Hold On His Subpoena For Trump's Lawyer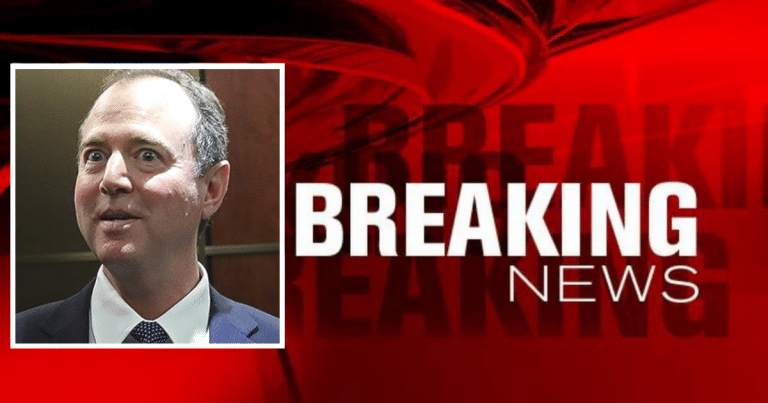 Adam thought he had won – guess again, Pencil Neck!
Adam Schiff keeps dragging out this impeachment charade. He wants to pull Trump's top men and women into hearings.
All to squeeze information out of them.
Patriots know that Trump did nothing wrong. But top White House staff know things few others do.
Is Schiff trying to get them to talk, just to find new dirt on Trump? Is this Democrat just fishing for White House secrets (that the left can use in 2020)?
A judge forced Don McGahan, a White House lawyer, to comply with Schiff's demands.
But now we're seeing a stunning reversal.
From Washington Examiner:
The federal judge who ordered former White House counsel Don McGahn to comply with a congressional subpoena put a temporary hold on her ruling.

U.S. District Judge Ketanji Brown Jackson said Wednesday she would allow a brief stay to consider whether her previous ruling should be kept on hold as the Justice Department appeals the decision.
Woah. The same judge that said McGahn had to appear before Schiff is now putting a brief stay on her order.
This gives Trump's team a chance to appeal this ruling and actual see justice done.
You might be wonder, "Why is Schiff still searching for dirt over this impeachment thing? Didn't he just end public hearings?"
Those are good questions. But we brought to you recently Schiff's slip when he said the investigations against Trump will effectively never end.
He's going to use his power to subpoena anyone, just to find something on Trump.
McGahn probably doesn't have any new info about Ukraine. But as White House counsel, he knows all sorts of things Trump might have discussed confidentially.
Will Schiff try to pry these secrets out of McGahn? Even if he's loyal to Trump, he might have to reveal those details under oath.
This is a clear attempt by Schiff—a Democrat—to get opposition research against a rival.
He's using our court systems to help the left's 2020 politically.
How is that legal?
At least, for know, this judge is seeing this scheme for what it is.
SHARE if you agree Trump's lawyer shouldn't testify for Schiff!
Source: Washington Examiner