After Liberal Judges Go After Trump – 'The Donald' Storms Their Secure Stronghold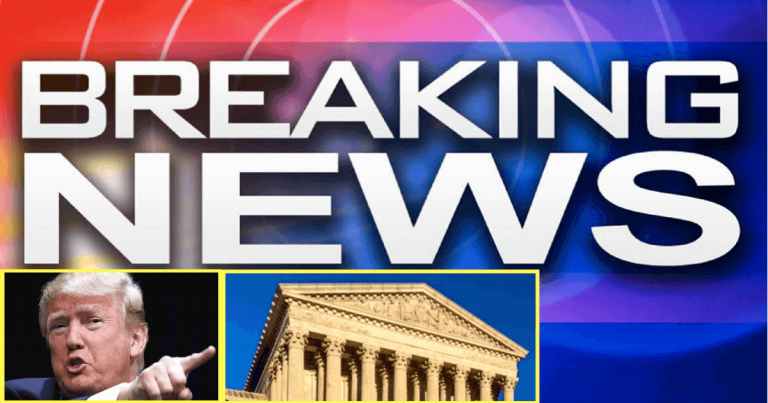 They went after him – but he just turned the tables and sent them scurrying.
President Trump, defying all odds, has been getting a lot done for the American people. But one institution has been particularly resistant to him MAGA agenda.
They happen to be liberal judges, appointed by Obama. You might not even know that many of these judges formed a union, giving them tremendous bargaining power.
It's clearly a violation of union laws and the integrity of our court system. These judges can gang up to violate the president's authority and push their own agenda.
We've frequently seen liberal judges block Trump's lawful orders and policy changes.
But now, it looks like they'll be losing out big time.
From Breitbart:
The Trump administration has reportedly taken steps to decertify the National Association of Immigration Judges (NAIJ) union that has been critical of the president and his policies in the past…

According to the report, the department said the group's members are "management officials" who are not able to organize collectively.
Pow! President Trump is taking steps to decertify the National Association of Immigration Judges.
From the report, it seems the DOJ says the group's members are management—and therefore cannot be organized into a union.
Makes sense. Unions exist to give workers protections and rights from potentially abusive bosses. Bosses can't unionize, because they already have tremendous power.
Unions are supposed to help workers organize in order to protect things like fair pay and benefits.
So why are judges—who are seeking to interpret and enforce our immigration laws—unionizing?
Seems pretty fishy to me.
Then add to that the fact that this union opposes Trump's attempts at enforcing our existing immigration laws—to prevent illegal entry into our country. It seems like the NAIJ isn't about upholding our laws or Constitution—but pushing a left-wing agenda.
This union has skirted laws that prevent judges from spreading their political views. Normally, judges can't talk about their political views publicly.
But members of this union can, giving them a pulpit from which they bash the president.
That's not right, folks.
This move by Trump will bring integrity back to our courts. Particularly in the area of immigration. These judges will have to do their job—and not try to undermine our president.
SHARE if you support Trump taking activist judges down a few pegs!
Source: Breitbart