Kamala Makes 3 More Mistakes On International Trip – Harris Rolls Her Eyes, Contradicts Herself, And Responds To Fawning Imposter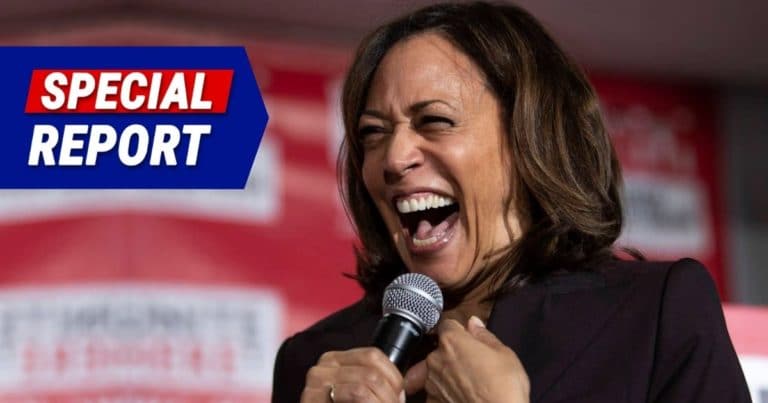 What's Happening:
Is Kamala Harris a competent leader? Well, we can't really say—because we see no evidence she can lead whatsoever.
It's kind of fitting that Joe Biden picked this person to be his running mate. After all, Sleepy Joe doesn't seem to know what he is doing. Why should his VP?
Whenever Harris appears on TV, it's a train wreck. She might even rival Joe Biden in the awkward and inappropriate behavior.
During a recent presser, she really set a record for confusing stupidity.
First, she insultingly rolled her eyes when someone asked her about going to see the border crisis.
She then contradicted her own actions by saying "if you want to fix a problem, you have to go."
Then, it seems like she called on a "reporter" who was there to just fawn over her.
From Fox News:
At Harris' press conference in Mexico City, one of the questions came from a person identified as a reporter for Univision and was widely mocked as the height of press fawning over the administration…

Fernanda went on to tell Harris that it was her honor to even ask the question. She said she is a naturalized U.S. citizen and got to vote for Harris in the last election…

Fernanda, whose full name is Maria Fernanda Reyes, is not a reporter for Univision and spoke with Fox News in a phone call late Tuesday. So why didn't she immediately correct the moderator? Reyes says she got caught up in the moment and was surprised to be even called upon.
Geez, these Biden administration press conferences come off faker than a reality TV wedding.
When asked about visiting the border—the place she has been tapped by Biden to fix—Harris rolls her eyes in obvious contempt.
Does this woman realize she is in front of cameras? Perhaps a tiny bit of professionalism would be nice.
She then condemns herself by saying you have to go to the problem to fix it. This, despite the fact that she has not bothered to go to the very problem she is allegedly fixing.
But worst of all was the odd moment when a "reporter" gushed over the California Democrats. Someone named "Maria Fernanda of Univision" was called on by Harris.
The woman then goes on to fawn over her, saying it was just an "honor" to ask a question. Later on, it was discovered this woman wasn't a reporter.
Then why did Harris say she was from Univision? Did she just make that up? The woman later claims she was "surprised" to be called on—yet she still had a question ready?
Something is fishy. This is reminiscent of Biden's long-awaited "press conference," where we discovered he had a list of people to call on—and perhaps the questions given in advance.
Was "Maria Fernanda" a plant by Harris' people? We can't say for sure… but come on, man.
Key Takeaways:
A Harris press conference in Mexico City was marked by awkward gaffes.
She rolled her eyes at a border question, then contradicted her own behavior.
A woman who fawned over her, named a reporter, turned out not to be from Univision.
Source: YouTube, YouTube, Fox News