Kamala Harris Campaign Plummets To Earth – She Becomes Highest-Profile Democrat To Abandon 2020 Race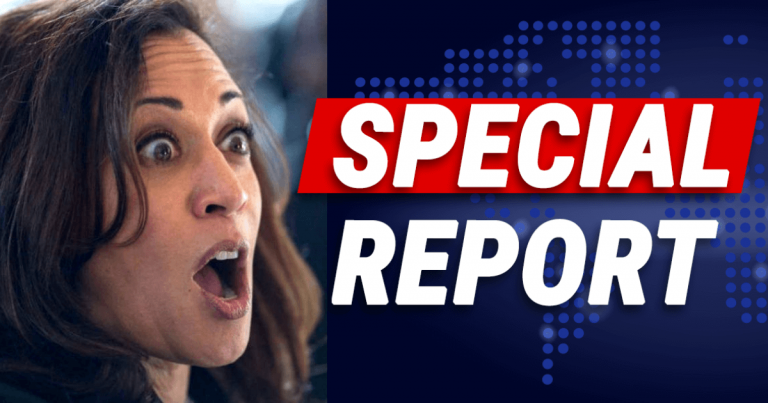 Kamala didn't think it could happen to her – SAD!
Not that long ago, the media looked to Kamala Harris as their best hope to beat Donald Trump.
She was rising in the polls after a surprising victory over Joe Biden in the first debate. Many thought she would be the woman to beat in the 2020 primaries.
It's true, she checked all the boxes that made her a leftist darling. She was a California Democrat. She's a minority. And she's a woman. What's not to like?
But things haven't worked out as she hoped. It didn't take long for her poll numbers to drop, as people learned of her record as California AG.
Even Tulsi Gabbard was eating her lunch at debates.
Now, Harris had to admit to the harsh reality.
From Politico:
Kamala Harris is ending her presidential campaign after months of failing to lift her candidacy from the bottom of the field — a premature departure for a California senator once heralded as a top-tier contender for the nomination…

The senator did not bow out without taking a parting shot at her billionaire and self-funding rivals who made late entrances into the race this summer and fall.

"I'm not a billionaire. I can't fund my own campaign," Harris said in a video explaining her decision to drop out.
Harris officially ended her campaign for president today. I know, you must be crushed. But it was bound to happen.
She was quick to blame billionaires like Bloomberg, who could self-fund his campaign, for her failure. Sorry, Kamala, but unlike in liberal circles, you can't blame others for your problems in real life!
The former California AG got a black eye over her treatment of convicted criminals, sending more minorities to jail than anyone expected. So much for social justice, eh Kamala?
It didn't help that she was known as a candidate eager to throw out the Constitution. Even Democrats can't stomach that kind of thing.
What's really amazing is that she couldn't outlast low-pollers like Andrew Yang, Cory Booker, Klobuchar, or Gabbard.
At least she lasted a couple weeks longer than Beto. And that's something to be proud of, right?
Maybe not.
The silver lining is, for her, that she won't have to face Donald Trump on a debate stage. Now that would have really been painful!
SHARE if you're glad to see Kamala go!
Source: Politico