Kamala Humiliates Herself on Live TV – The VP Spits Out Epic Word Salad to Define 1 Word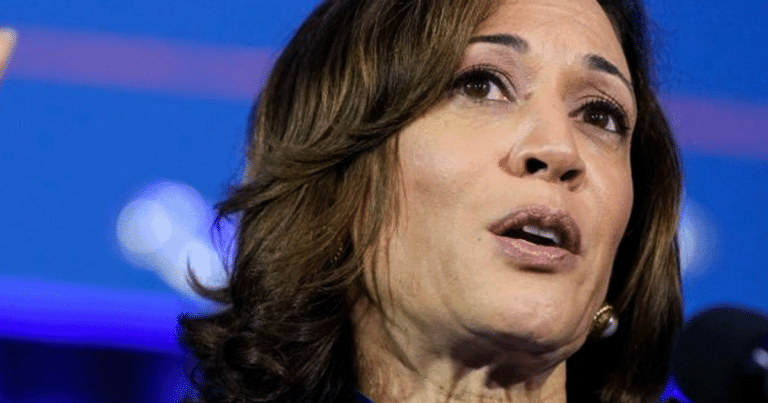 What's Happening:
We now realize why Democrats put Kamala Harris into the vice president's office. Not because she was right for the job, but because she is yet another useless talking head. The woman has zero credentials that make her fit for public office, let alone the job of vice president. In fact, we wonder if she has any brains at all–judging from her attempts at public speaking.
If Joe Biden is the left's marionette, Kamala is their sock puppet. She pops up at special events with the intention of wowing audiences with her wit and cleverness. But not even her team of speech writers (who often end up quitting) can make this woman sound like she has a brain. She recently appeared at the Essence Festival of Culture. And it was as bad as you'd expect.
From Fox News:
Vice President Kamala Harris' wordy description of the meaning of "culture" brought out social media mockery as she delivered what many considered another "nonsense" comment…

"Culture is — it is a reflection of our moment and our time. Right? And present culture is the way we express how we're feeling about the moment and we should always find times to express how we feel about the moment. That is a reflection of joy. Because, you know…it comes in the morning," Harris said, breaking into laughter.
Damn. I write for a living and I can't even figure out what she is saying. Harris seems to think she is a profound speaker. But she can't even put two words together without sounding like an idiot.
Honestly, Chat GPT could come up with a better comment on culture than that!
Maybe she thinks she is coming off like Oprah or Obama. Instead, she comes off like a football player who just got hit in the head. And users online were less merciful than I.
From Fox News:
"Kamala tried to define the word 'culture' today… And it went about as well as if a 9 year old had to give a book report on a book they didn't read… This is cringier than most Biden talks," comedian Tim Young wrote.

"Good Lord," Hot Air contributing editor Karen Townsend declared.

Radio host Chris Stigall tweeted, "This is the emptiest human being alive.  Sincerely. Empty. Vapid. Nonsense."
Wow. One critic called Kamala an "empty human being." Um… yeah, that sounds about right.  You'd expect someone who has been a district attorney, U.S. senator, and vice president could at least make sense when talking about culture.
But she can't. This is proof that the Supreme Court did the right thing when it ended affirmative action. Thanks to the court, we never have to fear an imbecile like this getting to such a high place of power again.
Key Takeaways:
Kamala Harris made a fool of herself again while speaking about "culture."
Critics online mocked the "vice president" for her strange comments.
Harris is known for her "word salads," bizarre statements that make no sense.
Source: Fox News