Ken Starr Pulls Back Impeachment Curtain – Accuses Democrats Of Running Hearings While Trump Is Out Of Country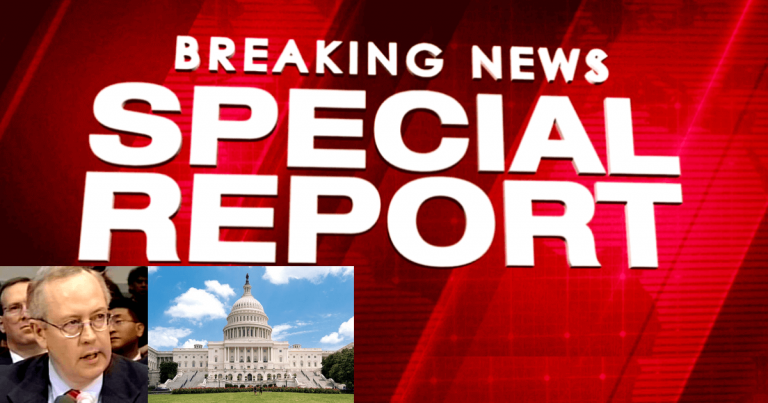 The impeachment expert just rounded up Pelosi and her Democrat posse!
Ken Starr was the noted prosecutor who led Bill Clinton's impeachment investigation. His insight over the left's impeachment push has been invaluable.
He should know, his experience speaks volumes—more so, we believe, than the experience of House Democrats like Nancy Pelosi, Adam Schiff or Jerry Nadler.
He's been weighing in on how the left has been conducting their inquiry. And believe me, he's not pleased.
Starr has offered fair and honest criticism. Criticism the left is happy to ignore.
But they're going to have a hard time ignoring his biting rebuke of what they're doing this week.
From YouTube:
"I believe I'm just going to use a very harsh word. It's scandalous that this process of impeachment is proceeding in a public way this week. It is, I think, outrageous, a great disservice to our country."
Starr blasts the Democrats for conducting a public hearing, the same week Trump is overseas.
The president has been working on important negotiations with NATO members. These meetings will impact the safety of numerous countries and millions of citizens.
Yet the Democrats can't pause their ridiculous impeachment for just a few days, so there are no distractions.
Starr says a time like this should unite Americans. We should be supporting the president as he represents our interests overseas.
Instead, the Democrats try to damage Trump's reputation by holding these hearings. How does that look to our ally nations?
It looks pathetic. Congress can't even support the president when he's working for their benefit.
Starr said what Nadler is doing is scandalous. A strong word, but pretty accurate. He and House Democrats are so hellbent on impeaching Trump, they don't care what they hurt.
Even if it includes our national security.
SHARE if you want everyone to know what Democrats are trying to pull!
Source: YouTube