Ken Starr Pulls Back Curtain On Impeachment – Demands Democrats Get Off "The Wrong Train"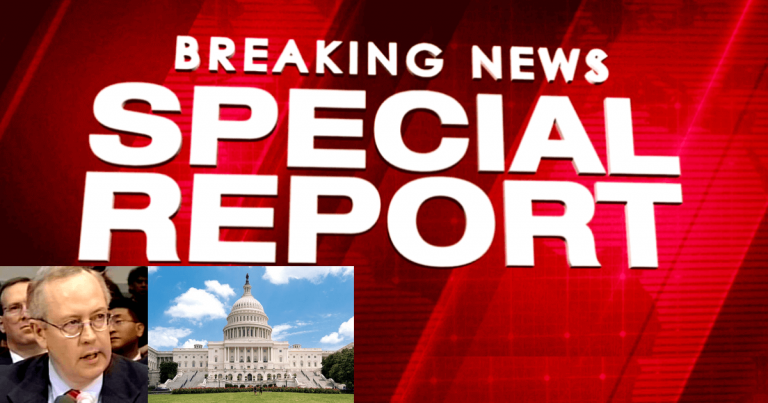 Bill Clinton's nemesis just stepped up – and knocked impeachment Democrats out of the park!
You might remember the name, Ken Starr. He was the prosecutor who investigated Bill Clinton over his impeachment.
Now, after all these years, this expert is weighing in on the left's attempts to impeach Donald Trump.
Democrats are not going to like this!
There might not be anyone in the world with more expertise and authority on this situation, than Ken Starr.
And he's telling Democrats they've been on "the wrong train" this whole time.
From Daily Wire:
On Saturday, former independent counsel Ken Starr appeared on Fox News with Neil Cavuto to discuss the potential impeachment of President Trump…

"This is not going to result in a conviction, and so why are we on the impeachment train? We should be on the oversight train, and quit calling it impeachment – especially since there really is something quite profoundly wrong under our Constitution to call it impeachment."
Ken Starr slammed the Left's attempts at pushing a conviction against the president. He made it very clear that there is not going to be a conviction against the president over this phone call.
He even admitted that Trump did nothing unlawful when he made a few requests of the Ukrainian president.
What did Starr say the Left should be doing? Simply providing oversight. If they cared more about their job as congressmen, instead of finding reasons to attack the president, they could provide oversight for the White House.
A lot goes on in D.C. The president can't do it all. He needs smart lawmakers in Congress to help him make America great again.
And it looks like Democrats just don't get it. They are wasting time trying to impeach Trump when they should be providing oversight for what goes on in Washington.
But they've forfeited their role as lawmakers and leaders by pushing an impeachment agenda over a harmless phone call.
Starr knows what he's talking about. He did this long before anyone else. He is watching all this unfold.
If the left was smart, they'd take his advice.
But I won't hold my breath waiting for that to happen.
SHARE to tell Democrats to get off the impeachment train once and for all!
Source: Daily Wire