Ken Starr Pulls Back Curtain On Pelosi – Tells America Trump's Impeachment Evidence Is "Not Even Close"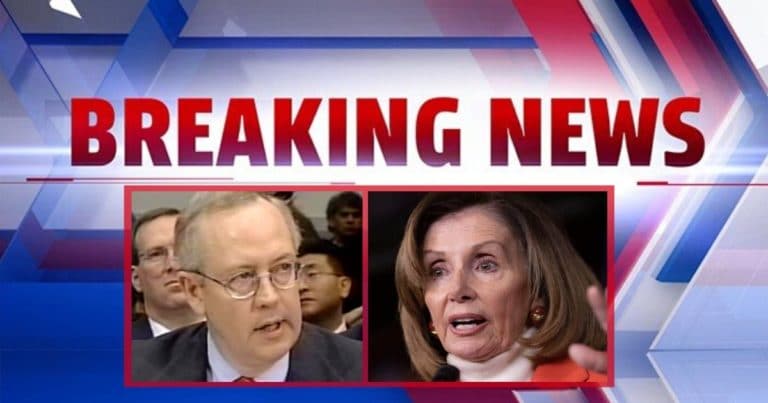 The impeachment expert just sent Nancy reeling!
The last impeachment of a president was back in the 90s. There was one man who led the investigation and collected the evidence.
This man, Ken Starr, is America's foremost expert on impeachment. If anyone's insight carries weight, it's his.
It seems he has looked at the evidence Democrats have compiled against Trump. He's weighed everything they've said.
And he's giving his judgment on their impeachment of Donald Trump. And this is what he has to say.
From Twitter:

"The evidence has to be overwhelming, and it is not. It's not even close." Ken Starr, Former Independent Counsel
Boom! Ken Starr blasted the Democrats' impeachment of Donald Trump.
He made it clear that the evidence has to be overwhelming. That way, both parties would be required to vote in favor of impeachment.
Starr says, quite clearly, the left's evidence against Trump is not overwhelming at all. "It's not even close," were his exact words.
We've known this from the start. Democrats have accused Trump of trying to pressure Ukraine into helping him politically.
But President Trump released the official transcript of the call, which appears to lack anything said or done worthy of impeachment.
Starr has given his opinion. Democrats don't seem to care. Through this entire process, they have failed to win over Americans that impeachment is the only way.
Are you in agreement with Starr? Do you want Trump gone, after all the good he's done for this country?
SHARE if you think Democrats' evidence against Trump was not even close!
Source: Twitter