Hours After 'Largest Group' Jumps Border – Trump Patrol Drops Justice Hammer
They broke the record – but they didn't see Donald coming.
If you're like me, you're probably worried about America's border problem. But do you truly understand how critical the situation is…?
Well, you've heard about the caravans numbering in the thousands, which is concerning enough.
But did you also know that our border patrol agents are literally apprehending hundreds every DAY?
And just recently, the El Paso Sector rounded up what they called "the largest group" yet to jump the border: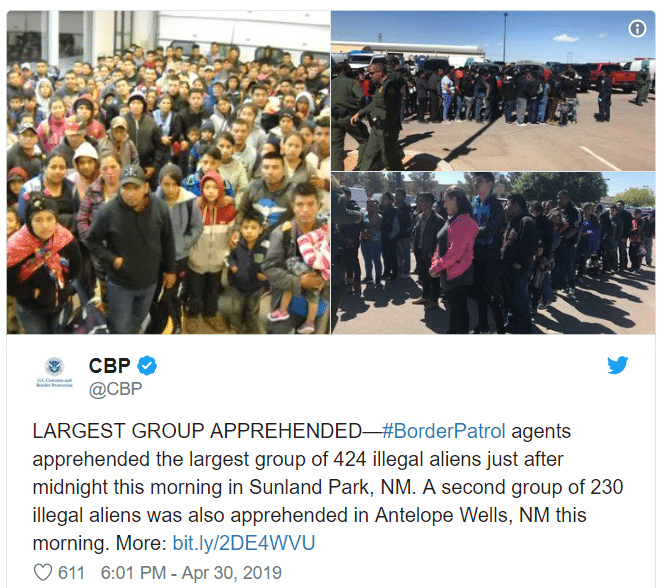 That's HUGE! How huge?
424 migrants. And then, just a few hours later, agents near Antelope Wells, New Mexico nabbed another 230.
This is getting out of control, folks. Thankfully Trump's Border Patrol was there this time to drop the hammer of justice, but unfortunately the border is being overrun and we can't stop them all.
Here's more info on the "crowd," via Breitbart:
"El Paso Sector officials said the two groups, like many of the large groups of migrants, consisted of Central American family units and unaccompanied minors."
Yep, just endless streams of families and unaccompanied minors.
And the numbers are beyond unsettling:
"The El Paso Sector has witnessed a 1,670 percent increase in the number of Family Unit Aliens apprehended during the first six months of this fiscal year…"
Yes,  you read that correctly. Instead of apprehending 3,000 family units, this year we have 53,000 family units.
And you know what the worst part is?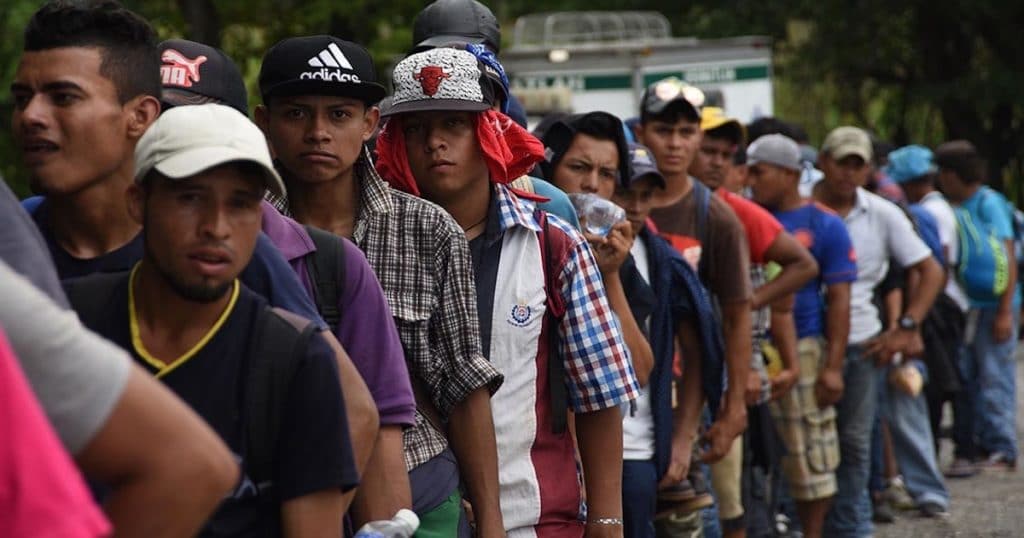 Democrats don't think this is a big problem.
But it doesn't really matter which side of the aisle you're on anymore… with numbers like these, you can no longer ignore this issue.
Unfortunately, there doesn't appear to be any way to fix it. Well, that's not true, there IS a way:
Enforce the existing laws and build the wall.
SHARE if you want Trump to build the wall!
Source: Breitbart