Top Liberal Paper Betrays Hunter Biden – They Just Paved the Way for a Major Impeachment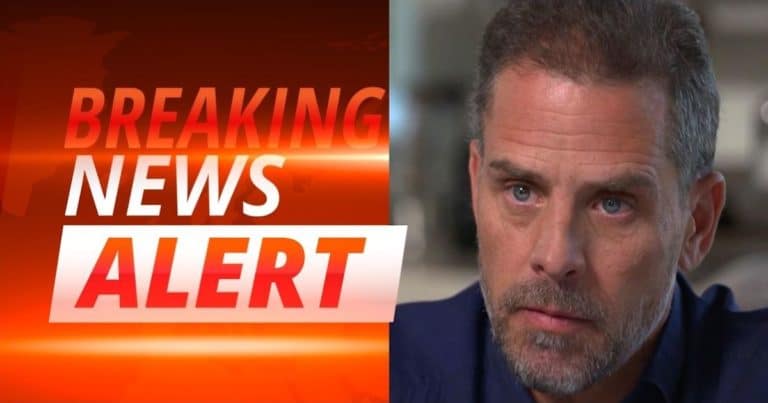 What's Happening:
House Speaker McCarthy recently stated that if the IRS whistleblower claims are true, he would launch an impeachment inquiry against Attorney General Merrick Garland. The whistleblower accused Biden's DOJ of pressuring the IRS to drop its case against Hunter Biden. And Republicans believe the DOJ is protecting Joe's son, who has been accused of a variety of crimes.
But it all hinges on whether this whistleblower's claims are true, right? House Republicans have been diligently investigating the "Biden Crime Family." They certainly have reason to believe Hunter is guilty–and the DOJ is covering for its boss. And now, a left-wing newspaper is confirming the worst… for old Joe.
From The Post Millennial:
The New York Times has independently confirmed the authenticity of IRS whistleblowers' claims that allege Biden's Department of Justice interfered with the probe into Hunter Biden's taxes.

In the article, NYT revealed that the IRS whistleblowers' testimony was "confirmed independently to The New York Times by a person with knowledge of the situation." The paper buried the confirmation far down in the 21st paragraph of the article.
The New York Times tried to hide it, but in the 21st paragraph of a recent article, they had to admit that the whistleblower's claims were "confirmed independently." That means the New York Times is saying the DOJ did interfere with the IRS investigation.
It appears Biden's DOJ stopped the IRS from investigating tax crimes committed by Hunter Biden. A United States attorney was blocked from pursuing charges. The reason for this might be obvious to most Americans. Had the IRS invested Hunter's income, they might have stumbled onto the supposed bribery scheme Joe was running with his son.
This DOJ has tarnished its reputation numerous times in recent years. But to go to such lengths to protect a sitting president up for re-election? Sounds like obstruction of justice to me.
McCarthy has good grounds to launch a probe into this questionable attorney general. Garland has repeatedly used the power of his agency to protect Democrats or help their political agenda. It's about time this entire corrupt arrangement is taken down.
The only question now is, will McCarthy make good on his vow?
Key Takeaways:
The New York Times confirmed whistleblower claims that the DOJ interfered with the IRS's investigation of Hunter Biden.
Biden's DOJ blocked a U.S. attorney from pursuing charges against Hunter over tax crimes.
Many suspect this was to protect Joe, who is accused of conducting a bribery scheme with Hunter.
House Speaker McCarthy vowed to impeach Garland if the claims were true.
Source: The Post Millennial