Days After Lemon Insults Nikki Haley on Live TV – The CNN Anchor Gets Nailed with a Stiff Punishment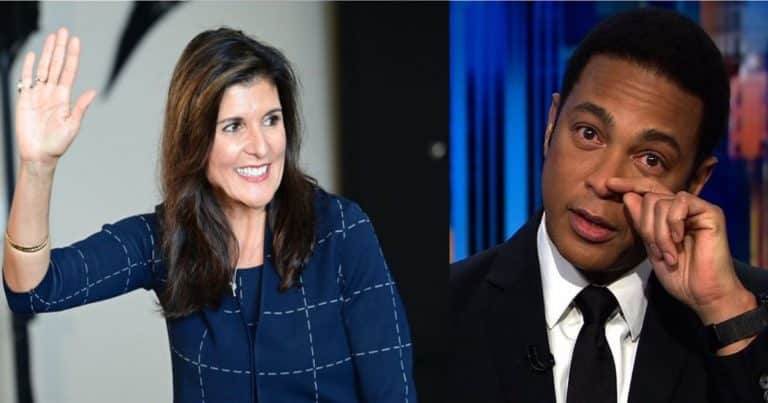 Not long ago, CNN anchor Don Lemon was removed from his primetime slot and placed on "CNN This Morning." Despite low viewership ratings, the company didn't describe the move as a demotion.
However, that might be exactly what happens to the embattled host now. It comes just days after making a big mistake in saying 2024 presidential candidate Nikki Haley wasn't "in her prime."
His punishment may have begun this morning — and more bad news could be coming.
Lemon didn't appear on "CNN This Morning" on Monday, though he was originally slated to host the show with Poppy Harlow and Kaitlin Collins.
According to a Confider report, the company decided to bench Lemon and put Sara Snider in his spot. This doesn't appear to be a one-day suspension, though, as insider rumblings sound more dire.
The source told Confider that Lemon "is a constant distraction," though a spokesperson said he was only taking a break because he was "chased by paparazzi all weekend."
Lemon tried to apologize and explain his comment later on Twitter:
The reference I made to a woman's "prime" this morning was inartful and irrelevant, as colleagues and loved ones have pointed out, and I regret it. A woman's age doesn't define her either personally or professionally. I have countless women in my life who prove that every day.

— Don Lemon (@donlemon) February 16, 2023
But Haley, a former United Nations Ambassador, wasn't about to let that slide.
She responded to Lemon's tweet by saying:
To be clear, I am NOT calling for competency tests for Sexist middle-aged CNN anchors; only for people who make our laws and are 75+.
In a separate tweet, Haley added that, "It's always the liberals who are the most sexist."
So far, CNN has remained mostly silent on the subject, though CEO Chris Licht reportedly said on Friday that Lemon's comments "disappointed" him. Via the Confider report:
His remarks were upsetting, unacceptable, and unfair to his co-hosts, and ultimately a huge distraction to the great work of this organization.
Everyone seems to be piling on to Lemon right now, so there's a very real possibility that he may not return to "CNN This Morning" immediately.
According to various inside sources (from DailyMail), few are willing to forgive Lemon. They don't buy his apology and say his comment remains "rude, self-righteous and clearly sexist."
Other sources claim Lemon "has been skating on thin ice" and reminds us that some wanted him fired when he flipped out on Kaitlin Collins last December.
Even aside from this fresh scandal, the show in question continues to bring in very low numbers: it averages just over 330,000 viewers, which is a very small percentage of the population and general TV audience.
CNN has been battling sliding ratings ever since the 2020 election, for the most part. And Lemon's error might make things even worse.
Many critics say that despite efforts to reach a wider demographic, CNN remains a far-left media outlet that only caters to a certain side — and their clear bias hasn't been ironed out at all.
Key Takeaways:
Don Lemon was scrapped from hosting "CNN This Morning" on Monday.
A spokesperson said it was because he needed a break from the paparazzi, but inside reports say it's punishment for Lemon's comments about Nikki Haley.
Insiders also say Lemon has been in trouble since late last year, and this could change his career at the company.
Source: The Daily Wire