Jay Leno Gives Navy Vet The PERFECT Present – And There Isn't A Dry Eye In The House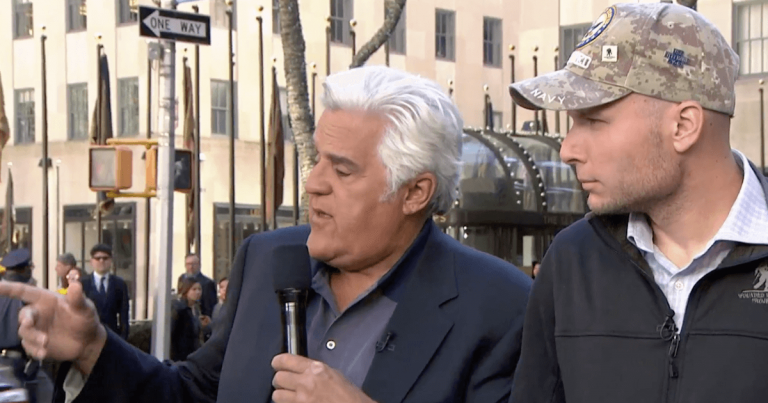 It might be the most beautiful gift a veteran has EVER received!
When U.S. Navy vet David Miller learned he had a degenerative neurological condition, everything changed.
The veteran who bravely served his country for 10 long years suddenly faced a new challenge.
…and this challenge was going to be far more painful and demanding than anything he faced while serving.
Miller's motor skills are impaired and his speech is slurred … and sadly, there is no cure.
Thankfully, however, there are respectful and generous people out there.
People like legendary TV icon Jay Leno, who has always appreciated this nation's heroes.
And when you have the means to make something amazing happen for one of those heroes…
Well, Leno wasn't going to miss out on the opportunity.
Via Today:
"Jay Leno and Jenna Bush Hager are hoping a special gift that was once used by the late President George H.W. Bush, a Navy veteran himself, can help make life a little easier for a fellow sailor."
And what was that gift?
Was it something impersonal like money?
No, Leno and Jenna could do much better than that…
In fact, this gift is wonderfully historic and something Miller and his family could definitely use:
"They rolled up in a former Secret Service van modified to meet Miller's needs that had previously been used by Jenna's beloved "Gampy" in the later years of his life."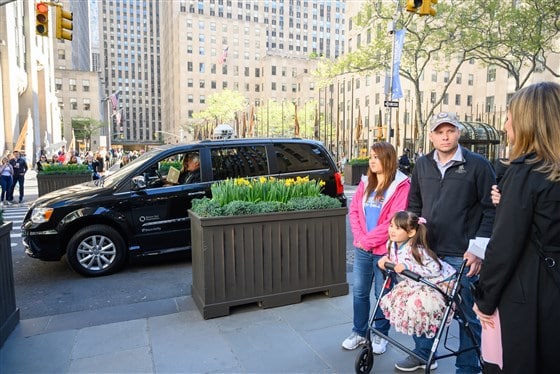 Jenna added that she hoped Miller's family would "have as many happy memories" in that van as she did.
But wait, the gift doesn't stop there!
Jenna then presented Miller with a personalized letter from her father, George Bush Jr.
This letter thanked Miller for his service and added that Bush Sr. "would've been honored to donate the vehicle."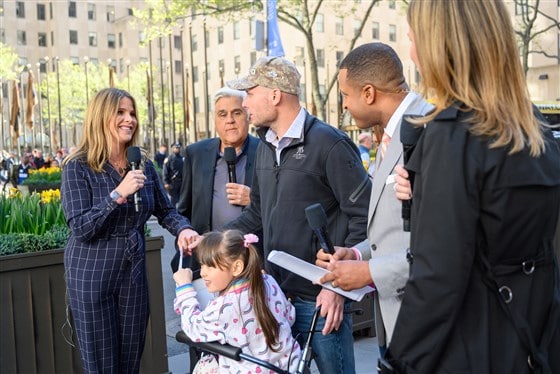 Remember, the former President Bush died last November at the age of 94, and he was a decorated World War II Navy pilot.
So really, this is the perfect gift in more ways than one!
On top of it all, Miller says he's a great fan of GWB:
"George Bush Sr.? Oh, I love that man…

"One of the greatest presidents of all time."
Jay and Jenna even took some selfies with Miller, which are bound to end up in the family photo album.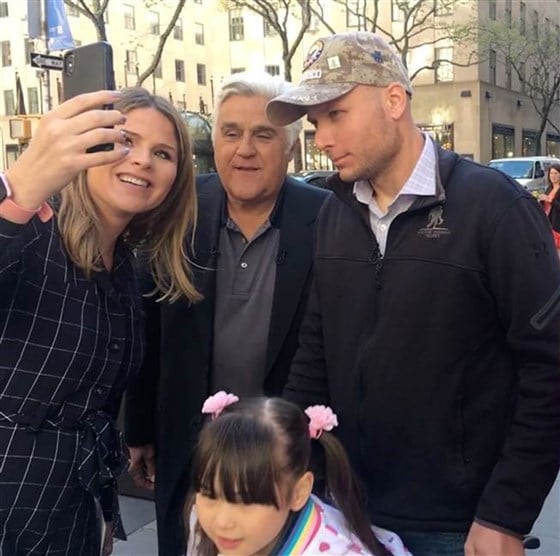 Then, to cap the amazing day, Jenna called her father on FaceTime, so Miller and Bush Jr. could talk to each other!
Sometimes, there are just no words to capture such a touching event.
Let's just say it's a story EVERYONE should hear. SHARE if you agree!
Source: Today