Liberal Supreme Court Judge Lands in Hot Water – Report Uncovers Millions of Dollars, No Recusal for Sotomayor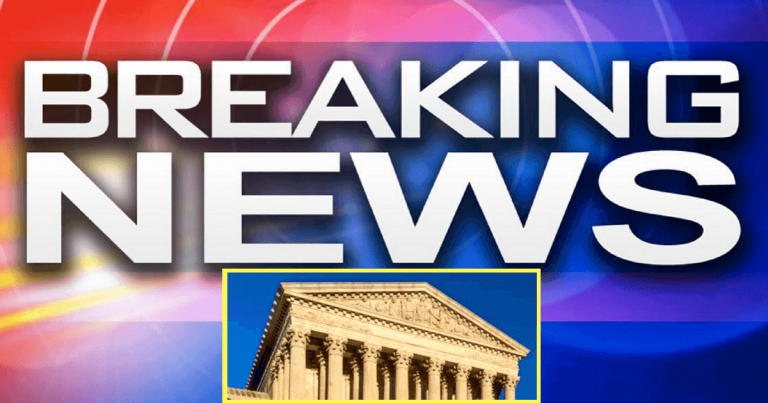 What's Happening:
Supreme Court judges have an important role in hearing oral arguments and making decisions on controversial cases from lower courts. Americans expect them to be impartial and recuse themselves when they have a clear conflict of interest in a particular case. 
So when we discover that someone has chosen personal gain over their duties on the Supreme Court, we demand greater transparency and accountability. Liberal SCOTUS Justice Sonia Sotomayor has suddenly found herself in hot water for precisely that reason – and not just one instance, but multiple instances of payments totaling millions of dollars. 
From The Daily Wire:
In 2017, Sotomayor began receiving payments each year from Penguin Random House itself, which continued annually through at least 2021, the most recent disclosure available, and totaled more than $500,000. In all, she received $3.6 million from Penguin Random House or its subsidiaries, according to a Daily Wire tally of financial disclosures.
The average salary of an associate justice for the Supreme Court is $268,300, but Sotomayor received almost twice as much as that in 2017 payments alone. This scandal goes beyond previous accusations of misconduct related to conservative justices' financial disclosures, such as the accusation that a wealthy conservative friend fixed trips for Justice Clarence Thomas. 
So it's fine for her to be able to publish books and maintain her own copyrights but when it comes to other authors, too bad? Because in every copyright infringement case, the plaintiff stated that the publisher rejected their proposal and then awarded the deal to another author. But by refusing to recuse herself and voting against the Supreme Court hearing such cases, the lower courts tend to vote in favor of the publisher. 
My question is, is Sotomayor working for the Supreme Court or for Penguin Random House? Because it looks like the latter to me, since she's getting a payoff every time the publishing company wants to steal an author's story. She's Penguin's insurance against any author fighting to protect their work. 
Government corruption is a big deal. One of the most important issues that directly involve the public is copyright infringement. When you have a SCOTUS Justice supporting it, it is absolutely necessary for the high court to start hearing such cases and set a precedent. 
Key Takeaways
Liberal SCOTUS Justice Sonia Sotomayor received several payments from Penguin Random House, making it her main source of income.

She refused to recuse herself from multiple copyright infringement cases involving the book publisher.

Publishers fear the high court setting a precedent of copyright infringement suits against them. 
Source: The Daily Wire