Lindsey Graham Gives Georgia Senate Races A Major Boost – In Georgia, He Just Gave Them $1 Million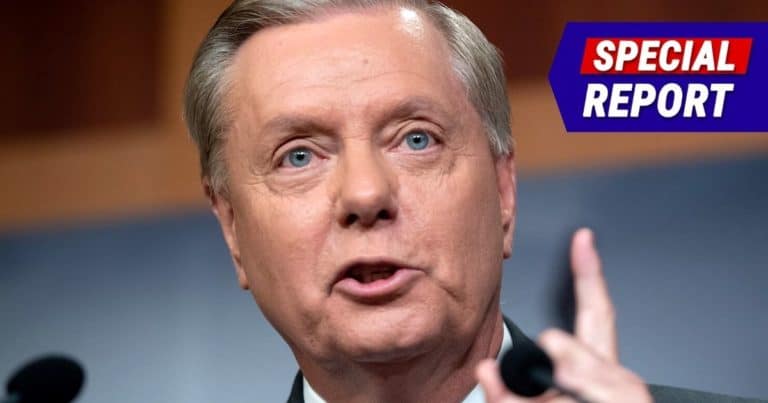 What's Happening:
Lindsey Graham used to be somewhat disliked by many in the Republican Party. But ever since he stood up for Brett Kavanaugh, he's become a leading voice.
He fought hard for President Trump, even donating half a million in his legal battles.
His example has inspired other Republicans to stand up and fight against any possible election problems.
But Graham is not done yet. He is donating even more cash to help two races that might could the fate of the Senate and our country:
Republican Sen. Lindsey Graham, who was just reelected in South Carolina, says he's donating $1 million of his campaign money to help two GOP senators win runoff races in neighboring Georgia.

Graham told Fox News Channel's "Fox & Friends" on Thursday that Republicans need to counter a "tsunami of liberal money" flowing into Georgia ahead of the Jan. 5 runoff elections, which will determine whether Republicans or Democrats control the Senate.
Democrats are flooding Georgia with cash to help them win runoff elections in January. They are determined to take those traditionally Republican seats, to ram a radical agenda through the Senate.
(Some liberals are even urging Democrats to move to GA so they can vote.)
Graham is combating it, literally putting his money where his mouth is. He is contributing $1 million to help Republicans keep those seats.
According to records, Graham does not even have a net worth that high, so the contribution is probably from political fundraising.
We know that Democrats are eager to force their far-left plans onto the country, whether we want it or not.
With just a little bit more power, they may pack the courts, end the filibuster, add new states to the Union, and perhaps much worse.
These are the same people who want universal health care and defunding the police. So, who knows what they might do?
Graham isn't going to let them get away with it. He is donating and urging others to do the same.
Given how odd and controversial this year's election has been, we shouldn't expect those runoffs to go smoothly. The only way we can be sure of a fair election is if Republicans are allowed to watch the polls and protect our democracy.
That requires that the party fight with everything they got.
If not, we just hand the country over to radical socialists.
Do you think Republicans can hold onto the Senate?
Key Takeaways:
Two races in Georgia might determine the fate of the Senate.
Lindsey Graham is donating $1 million to help Republicans hold onto those seats.
He previously donated $500,000 to help Trump battle election problems.
Source: NBC