Liz Cheney Just Got Dumped By Her Own Home State – She Is No Longer Recognized After Vote By Wyoming GOP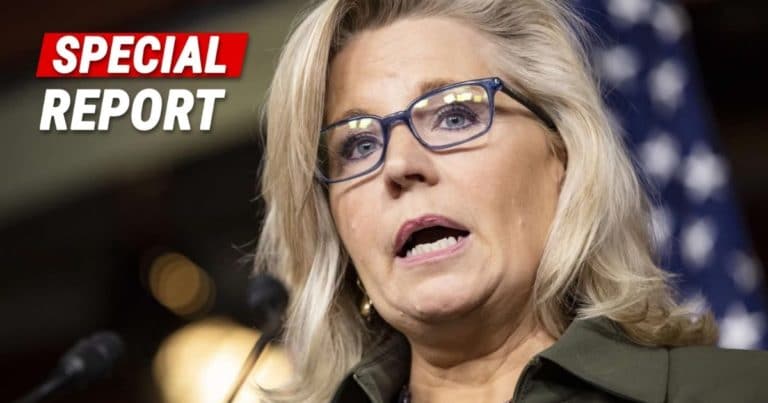 What's Happening:
It seems most Republican voters were shocked when a number of RINOs from D.C. turned on Trump. The most vocal of this group of swamp lovers was Dick Cheney's own daughter, Liz Cheney. She faced swift backlash from her party back home. And it appears most voters in Wyoming have already rejected her.
Did she apologize? Did she put the interests of the people first? Nope! She continued to push her anti-Trump views, claiming she was the future of the party. Perhaps now she is rethinking her stance, as the GOP back home have taken a bold step against her.
From The Daily Wire:
The Wyoming Republican Party has voted to stop recognizing Rep. Liz Cheney (R-WY) as a member of the Republican Party.

"The 31-29 vote Saturday in Buffalo, Wyoming, by the state party central committee followed votes by local GOP officials in about one-third of Wyoming's 23 counties to no longer recognize Cheney as a Republican," The Associated Press reported. "In February, the Wyoming GOP central committee voted overwhelmingly to censure Cheney, Wyoming's lone U.S. representative, for voting to impeach Trump."
Wow, this is pretty brutal. The state party's central committee voted to stop recognizing Liz Cheney as a member of the Republican Party. This move follows a previous rebuke from the state's GOP when they censured her for voting against Donald Trump.
But it seems that censure, painful in and of itself, wasn't enough for Cheney to see the light. Even as voters turn their backs on her, she has refused to bow out and let someone else take her spot. That's true even after she was removed from her powerful posts in Congress.
Now, this move means she is no longer considered a member of Wyoming's wing of the Republican Party. She will have no say in the state's direction and platform. For all intents and purposes, she does not exist.
What does this mean for her future in Congress? It's hard to say. If she is not considered a member of the GOP in Wyoming, she won't be able to primary with them. A challenger might win the nomination by default. She might run as an independent, or still consider herself a Republican in D.C.
But her chances at winning reelection in 2022 are all but over. A new conservative candidate will almost certainly win the nomination and probably her congressional seat.
Is there time for Cheney to mend her ways? Maybe, if she returns to Wyoming and tries to win back her supporters. But anti-Trumpers, both Republicans and Democrats, seem far too proud to admit when they are wrong. Like Biden, they refuse to turn back even as their decisions bring total destruction.
So, we probably won't be seeing Cheney in Congress for much longer.
Key Takeaways:
The Wyoming GOP voted to stop recognizing Liz Cheney as a member.
This comes as the state voted to censure her and as voters turned on her.
Cheney voted against Trump and has continued to support the left.
Source: Daily Wire