After Media Smears MAGA Students, Trump Devastates Democrats With Request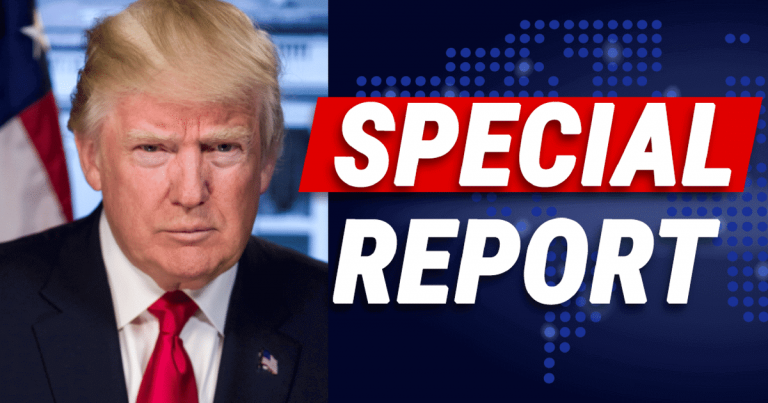 Donald is making it up to those brave students in a big way.
The media ran away with the MAGA student story. Before the facts were in, they condemned young teenagers—based on a lie.
These liberals tried to make Catholic, Trump-loving students appear rude and terrible towards a Native American military veteran (turns out he's not the Vietnam vet he claimed!).
But the unaltered footage reveals the group approached them, not the other way around, screaming terrible things about them. Just because they were wearing MAGA hats.
Now the President is setting things right with a big invite.
From Twitter: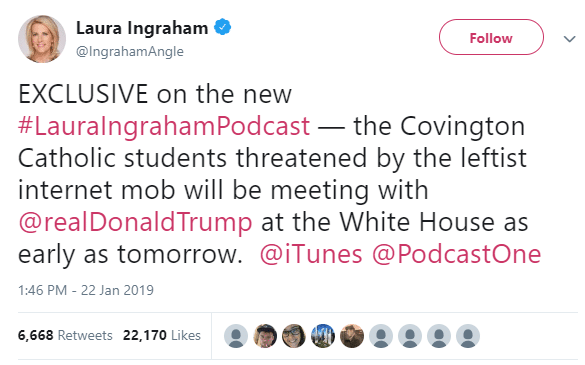 EXCLUSIVE on the new #LauraIngrahamPodcast — the Covington Catholic students threatened by the leftist internet mob will be meeting with @realDonaldTrump at the White House as early as tomorrow.
What a gesture from our president! An invitation to the White House, right away? What could be better from Donald?
And this was after he personally backed them up.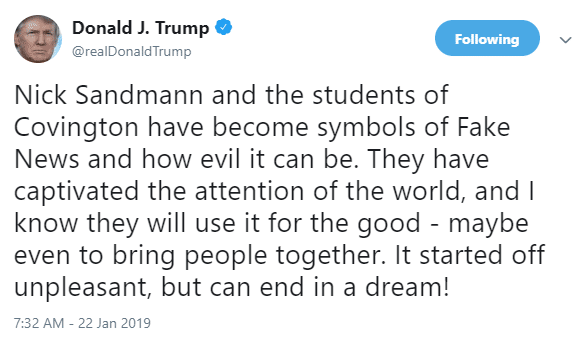 Nick Sandmann and the students of Covington have become symbols of Fake News and how evil it can be. They have captivated the attention of the world, and I know they will use it for the good – maybe even to bring people together. It started off unpleasant, but can end in a dream!
SHARE to thank President Trump for backing up these honorable young men!
This episode is yet another clear sign of how dishonest and corrupt the media has become.
President Trump is defending young men who did nothing wrong. Thanks to the media, they have been receiving death threats and were even reprimanded by their own school.
All because they were wearing MAGA hats.
It's clear the Left is out to get conservatives and ruin their lives. They will do anything to smear and silence us.
They so hate our beliefs that they'd stoop to lying about young students. Imagine that.
This is how Democrats behave today. They don't play fair. They don't believe in your right to stand up for your beliefs.
They will take video footage and distort it, just to get clicks.
All Americans, despite their politics, must stand up for these young men. We need to spread the word so that the Left's lies die.
UPDATE: It looks like Laura Ingraham has retracted her statement, as the White House has responded that an invitation has not gone out for the boys to visit in the coming days. They did not rule out a possible visit in the future, however.
SHARE to thank President Trump for defending these students and condemning the media!